Dedicated to improving the skills of each player, Rangers highly qualified coaches will put participants through a series of sessions to take their skills to the next level.
The next block of term-time Soccer Centre courses begin week commencing: Monday 24/04 – Sunday 30/06 2017 and run for 10 weeks. 
Course prices are based on the 10 week block, however participants can join on at any stage for remaining weeks in the block with a weekly cost being deducted from the total course price for each week missed. Payment must be made in full for the remaining weeks as opposed to paid on a weekly basis.
For more information or to book, call 0871 702 1972 (option 4) or email [email protected], calls cost 13p per minute plus network extras.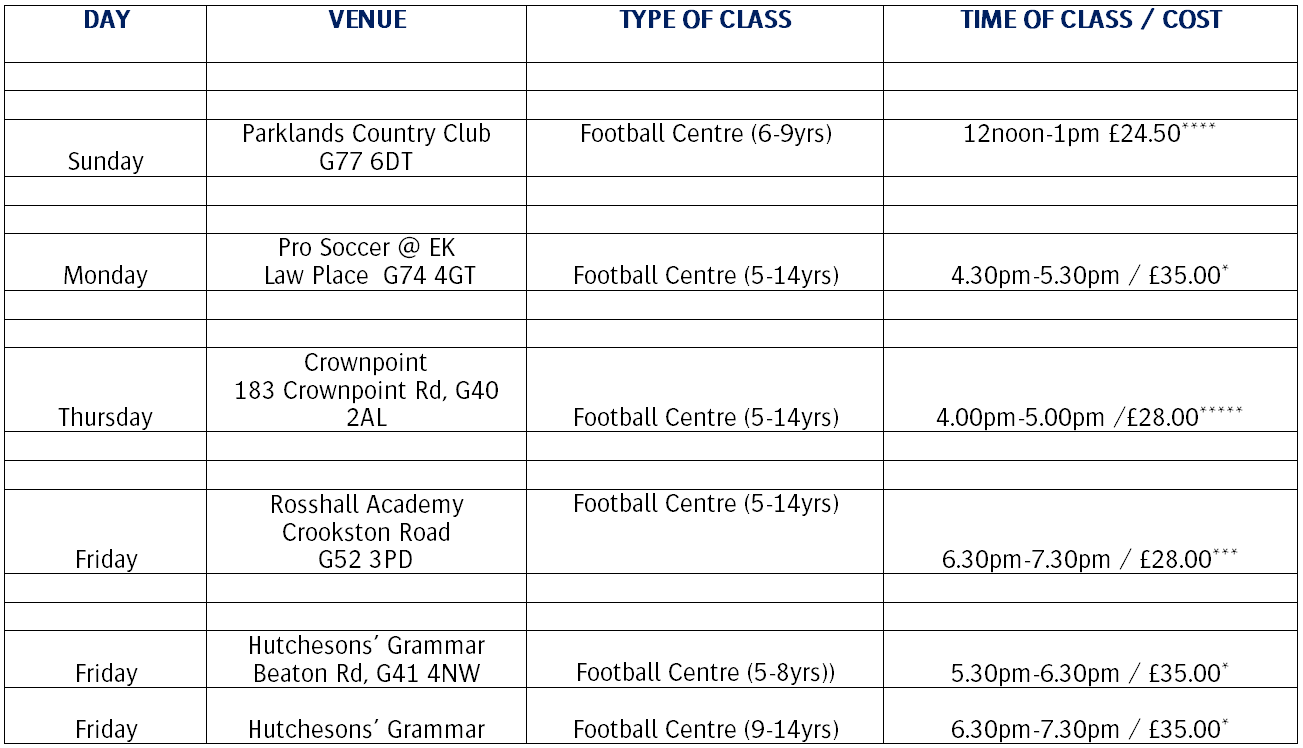 *** Rosshall Academy will only run on 28/4, 5, 12 & 19/5, 2,9, 16 & 23/6 – ie only 8 weeks in total
**** Parklands will run from 14/5-25/6 – ie only 7 weeks
***** Crownpoint will start w/c 4/5 and run till 29/6 – ie only 8 weeks