SC BRAGA V RANGERS FC 
WEDNESDAY 26 FEBRUARY 2020
17:00 KICK OFF (17:00 LOCAL TIME)
MATCH VENUE: ESTADIO MUNICIPAL DE BRAGA, BRAGA
Capacity: 30,286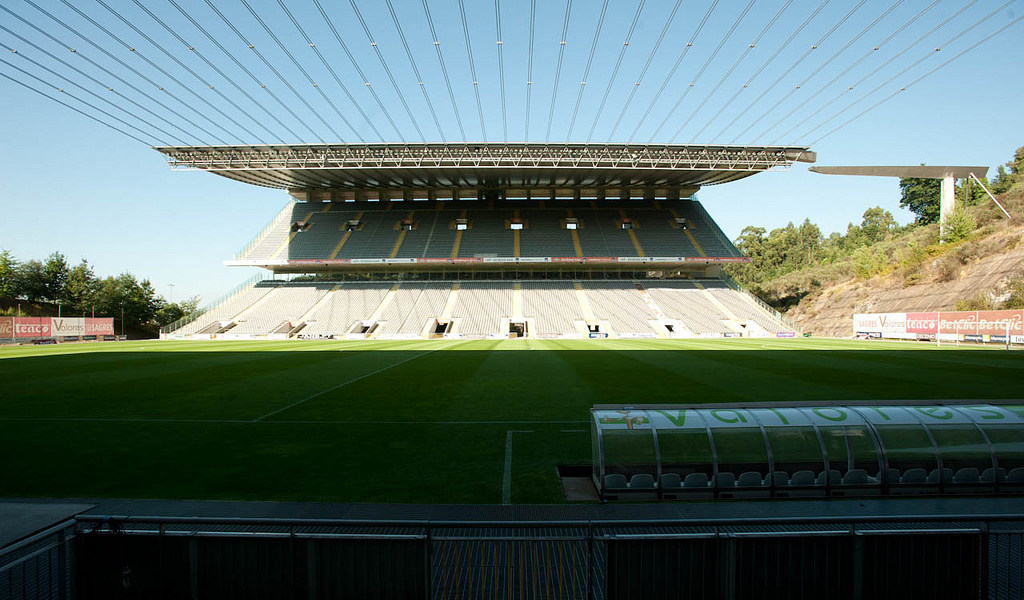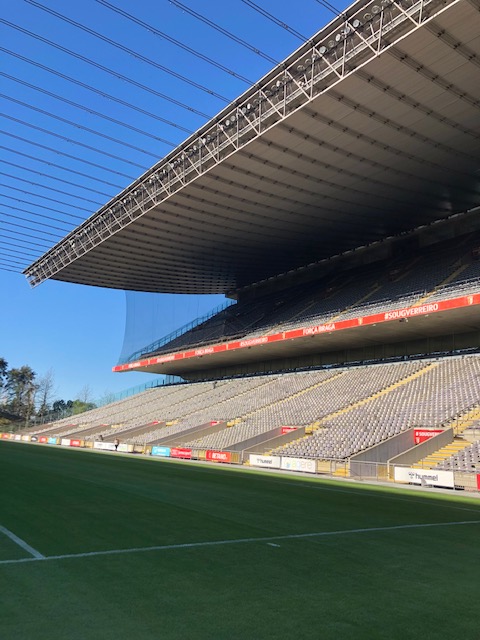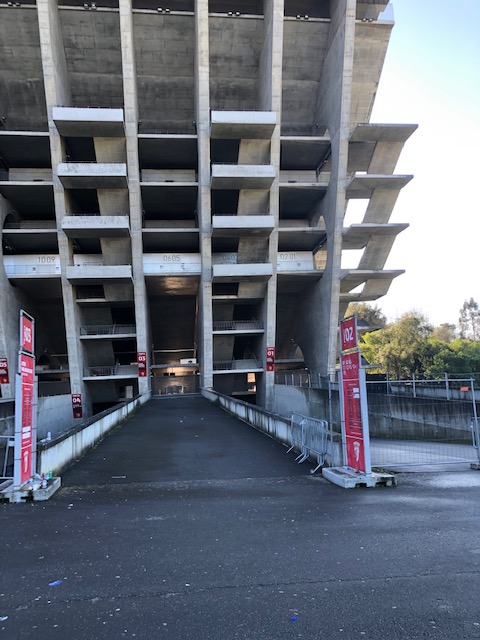 The official Rangers Supporters allocation will be located in sectors A9, A10, and A11 (The upper section of the stand shown above).  Access is gained via entrances 1/3.
Access to the stadium can be slow and there will be ticket checks and searches carried out by stewards and/or police on entry to the stadium; to avoid last-minute queues get to the stadium in good time.  It is advised that supporters look to arrive 2 hours before kick-off. We are likely to be held back for a period following the match.
Additional info:
No alcohol, sharp objects (including umbrellas), air horns or loudspeakers, fireworks or flares, bottles or cans, drums or video cameras in the stadium
Large Bags will not be permitted into the stadium and there is no bag storage facility
The authorities have the right to breathalyse on entry to the stadium and anyone they consider too drunk may be refused entry
Children under the age of 3 will not be admitted to the stadium
Braga are indicating that only flags no larger than 1m by 1m will gain access currently. However, we are negotiating with the home team to try and allow larger flags. Surfing banners will not be permitted
TRAVELLING TO THE STADIUM:
The Estádio Municipal de Braga is a 30-minute walk from the centre of Braga, there will be no designated escort or shuttle buses to the stadium. Taxis will be readily available.
There is a rail link between Porto Campanhã and Braga; there is also a regular bus service from Campo 24 de Agosto
The nearest airport to the stadium is Porto; you can reach Porto city centre from the airport by underground (Metro)
If you're arriving at another airport, there are trains and buses to Porto; the main railway station in Porto is Campanhã and the bus station is at Praça de Batalha; domestic flights to Porto from Lisbon and Faro are operated by TAP Air Portugal
For information generally on Porto's public transport system, see Porto's tourism website
Taxis are beige-coloured or black and green; they're available at the airport and at taxi ranks around the city; you can flag down taxis in Portugal
If you're driving, you should carry your passport, valid UK driving licence, car logbook or rental contract and insurance; the police can fine you on-the-spot if you don't have these documents.
There are tolls on Portuguese motorways; you can get a fine if you don't pay toll fees so remember to carry enough cash with you; don't use the green lanes (VV – Via Verde) at toll pay points; these are for motorists who subscribe to the automatic pay system; some roads in the north of Portugal and in the Algarve have electronic tolls(SCUTs); check how to pay these before you travel
PICKING UP YOUR TICKET:
Tickets will be available for collection from the location below on the day of the game from 10am until 4.30pm.
Address:
R. do Castelo, 4700-314 Braga, Portugal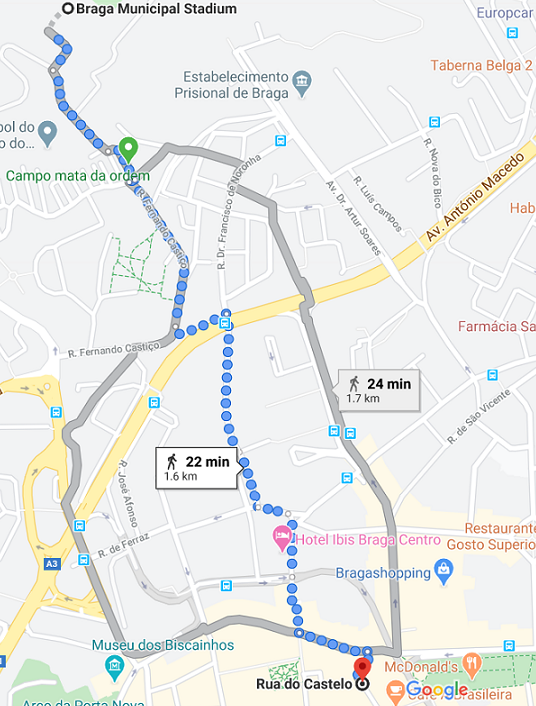 Please note all tickets must be collected in person by the named owner and will only be given on presentation of either your Travel Club membership card or some form of official photographic ID (passport or driving licence).  Travel Club points will not be awarded on tickets that are not collected.
If you have any questions regarding this contact [email protected]
RANGERS SUPPORTERS MEETING POINT:
PRAÇA DA REPÚBLICA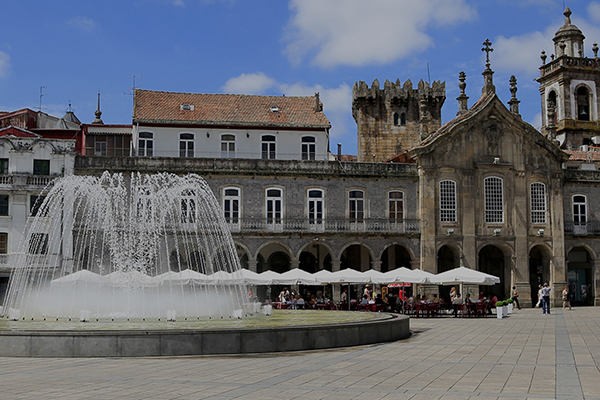 The main square in Braga is the Praça da República and is close to the ticket collection point and is approximately 20 minutes' walk from the stadium.
LOCAL INFORMATION:
OFFICIAL LANGUAGE(S)
Portuguese
CURRENCY
The currency is the Euro.
SAFETY AND SECURITY
Please refer to the information in the Foreign Travel Advice for this game:
https://www.gov.uk/government/news/sc-braga-v-rangers-fc-travel-advice
Local Laws
you must show some form of identification if asked by the police or judicial authorities; in most cases, it should be sufficient to carry a photocopy of the data page of your passport, but you can be asked to produce the original document
the authorities have the right to breathalyse on entry to the stadium and anyone they consider too drunk may be refused entry
EMERGENCY CONTACTS
If you need to contact the emergency services in Portugal call 112.
The British Consulate can be called on 00 351 21 392 4000
MESSAGE TO SUPPORTERS:
Rangers takes this opportunity to remind supporters, especially those travelling to Portugal for the Europa League match against Braga, that they have a duty to represent the Club in the best possible way.
There must be no singing of songs, or behaviour which UEFA could deem unacceptable and the Club urges all our fans in Portugal to do everything possible to portray themselves and Rangers in the best possible light. Remember that UEFA has already imposed a sanction on Rangers so we must be vigilant and give them no cause to take further and more serious action against us.
The behaviour of our fans in recent times has been exemplary but it is important to maintain those standards at home and abroad. At all times we must be aware that whatever we do, both inside and outside the stadium today and tomorrow, our behaviour will come under the closest scrutiny.
Having said that, however, this fixture also provides another opportunity for Rangers to be showcased as a modern, all-inclusive Club. Let others fall foul of the authorities while we concentrate on supporting Steven Gerrard and his players in the correct way.
Be loud and be heard and hopefully celebrate a victory with the team at the end of the match but please, keep in mind that UEFA's view of racism is wide-ranging, which means singing or behaviour that could bring much more serious repercussions for the Club must be avoided.
In the same way, the players are ambassadors for our Club so, too, are we, the supporters. So enjoy Braga, enjoy the game and together let's promote Rangers positively. Let's set higher standards and continue to demonstrate that Rangers is for Everyone, Anyone.