NEW signing Matt Polster is delighted to have joined Rangers today as he embarks on his new career in Europe.
The American midfielder joins today from MLS team Chicago Fire following a successful trial period and he's excited to start his career across the pond.
Speaking exclusively to RangersTV, he said: "This is something that I've always dreamed about doing. As a little boy, a lot of people would know that I wanted to play in Europe, before even going to MLS.
"To finally do it, for this kind of club has left me feeling speechless in a way.
"It's been busy, my fiance and I traveled to Paris to get our work visas and we were able to get that done and fly back here.
"Now that it's all signed and sealed, I'm ready to play. I've always wanted to challenge myself and I've always wanted to be in a competitive environment. 
"Obviously here, the standards and expectations are high and that's what I want to be part of."
Having sampled the famous Ibrox atmosphere during his time on trial at the match against Hamilton, Polster was fulsome in his praise of the club.
He said: "First time I came on trial, we played against Hamilton and the atmosphere was incredible.
"The locker rooms are amazing, the stadium is amazing and the fans are amazing, so I'm excited to get out there."
The American joins an illustrious group of players from his homeland to have played for the club and he's setting his sights on working hard to earn a place in the team.
Speaking about his objectives for his time at the club, he said: "It's obviously to grow as a player and to develop, but I want to get into the team to play and start games, that's my goal."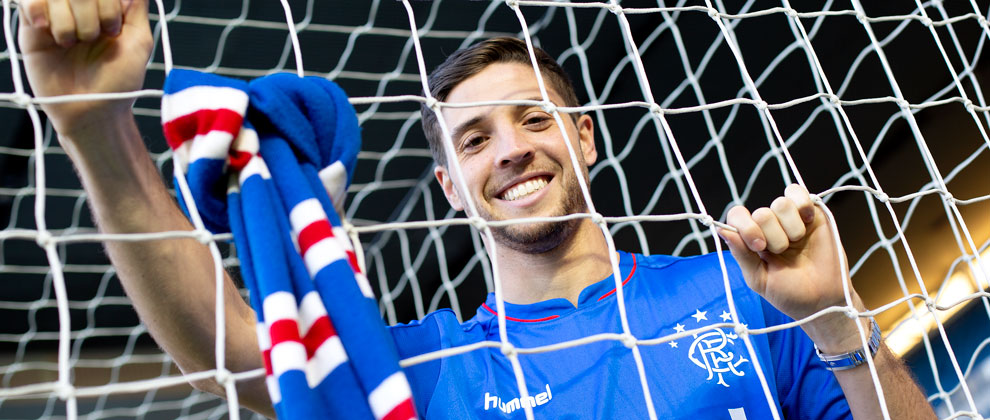 GERS fans can get closer than ever to the club with a RangersTV subscription.
Your official club subscription channel is the best place for exclusive interviews, behind the scenes access, a look at training and much more.
Subscriptions are available from just £5 a month and you can access our extensive archive of features, classic matches and fan favourites like On The Spot, RangersMind, Behind The Badge and Games Of My Life.
Click on the links below to subscribe today to one of our package types:
Click HERE to find out more about what is included in the different packages and click on the following links for different series: