FAHIM BAQIR is a lifelong Rangers supporter and an important member of the Well Foundation – a charity which helps provide clean water wells worldwide – and his involvement in the club's diversity and inclusion campaign 'Everyone Anyone' has resulted in a partnership with the club that sees Rangers community coaches deliver weekly sessions to BME children in Lanarkshire.
Before Coronavirus, Rangers coaches would link up with the Well Foundation's Academy at the Ravenscraig facility – and this will continue when safe to do so – and Fahim is delighted his football club is taking such an active role in the local and wider communities.
The 46-year-old took part in a photoshoot with supporters of all ages and backgrounds last summer and attended the Everyone Anyone launch at Ibrox Stadium in July.
He is thrilled the campaign has been so successful and is grateful to Rangers for helping impact upon the lives of so many children.
Fahim, who takes his two boys Zayn and Keyaan to games, said: "This link up with Rangers has been amazing.
"We met Rangers through our association with CEMVO – the ethnic minority voluntary organisation – and I was delighted to take part in the Everyone Anyone campaign.
"A lot of our coaches are Rangers fans so we spoke to the guys at the club and they were able to offer us so much. Now we have coaching sessions with Rangers staff every Wednesday at Ravenscraig. The kids are all different age groups and they love the sessions.
"It is always fresh and the coaching drills are fantastic. The Rangers coaches are also giving our coaches their own dedicated sessions to make them improve too and I can't thank the club enough.
"We started coaching kids through the Well Foundation about 5 years ago. We were approached by Active Schools to get more BME children, refugee kids and underprivileged kids into football.
"There were a few issues as it was difficult for the kids to attend Mosque then go to coaching sessions at boys clubs as the times didn't suit.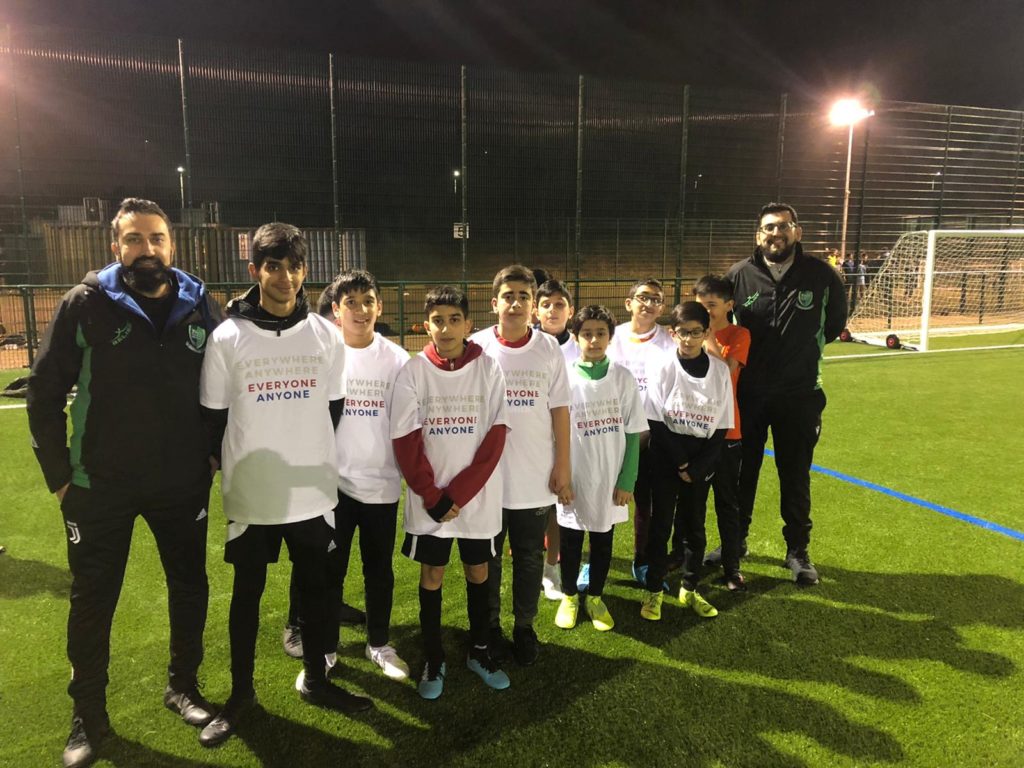 "So we set something up on our own with about 8 or 9 kids and it just grew and grew from there. Now we have 70 or 80 kids in Lanarkshire who go to the Mosque first then play football later.
"When I took my boys to football clubs in the past they weren't able to attend a lot of sessions as the times didn't suit. That was 7 or 8 years ago. Now attitudes have changed. It is a bit more open and there is an understanding of different needs for different people and religions.
"Our group now go to Mosque between 5 and 7 then head up to Ravenscraig until about 9 so they are able to do both.
"Kids sit on Playstations for hours and hours these days but coaching sessions like the ones at Ravenscraig are great for the kids as it gets them out doing exercise, meeting new people and making new friends.
"We started out in Lanarkshire but we also have groups in Glasgow, Edinburgh, Fife and Aberdeen so it is really growing.
"The Well Foundation is a charity that was set up about 11 years ago and builds water wells. In our religion water is one of the best gifts you can give to people – clean water can save lives so it's a really worthy charity.
"We were all from Motherwell so the name worked out and we have grown and completed successful projects in many countries. We were then approached to help set up a sports academy so, as the Well Foundation structure was already in place, we decided to run the academies under that name. The kids all wear Well Foundation bibs when they attend and as they get older they learn more about the charity and what we do so they want to give something back too.
"It is a really positive life lesson. We get the kids to raise money for a number of projects and it is great for kids to learn the importance of helping others.
"We have lots of contacts all over the world. I think I have about 100 What's App groups on my phone and we are all able to communicate quickly and get projects completed.
"We have also set up fitness classes and badminton classes for the parents who are waiting for their kids so that's a positive step too.
"Before they would sit in the car park and wait. Now they all have a chance to do something and get active. The Wednesday night set up we have is so positive for everyone."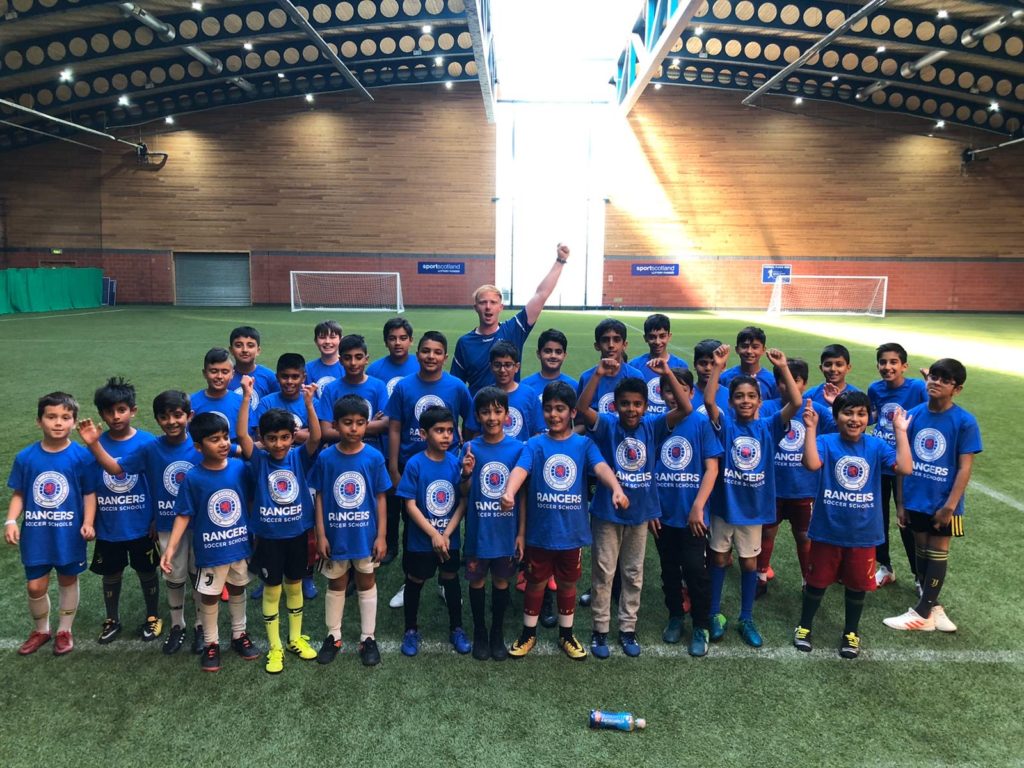 The club invited Well Foundation kids to the Rangers Training Centre last year for a tour of the facility and a session with coaching staff and Fahim says all those in attendance enjoyed the experience of a lifetime.
He added: "The kids had a great time and got the chance to see behind the scenes. Not many people get to see that so we were very grateful to Rangers for the invitation.
"We had about 30 kids from all our academies attending and it was just perfect. It was a beautiful day and the kids got a coaching session which was first class.
"We had an hour and a half session and the kids were given so many new drills. The kids had a great day. And the parents were just as excited as the kids!
"It was a great experience for them all. We also got 40 tickets for the Feyenoord game and it was fantastic as a lot of our kids are underprivileged and never get the chance to go to a game so it was great that my club was able to help.
"The club is doing a lot of positive work in the community and the Everyone Anyone campaign has been brilliant. It has been really positive. Kids today want to support Barcelona, Real Madrid, Man City or Liverpool so it is great Rangers are reaching out to kids in the community like this. A lot of the kids now support Rangers so it really is making a difference.
"It all helps to build up a new fanbase.
"I've had very positive feedback from people I have spoken to about Everyone Anyone.
"It is used a lot on social media and the campaign has made a big impact. Everyone is different and has a different story but they all share a love for Rangers.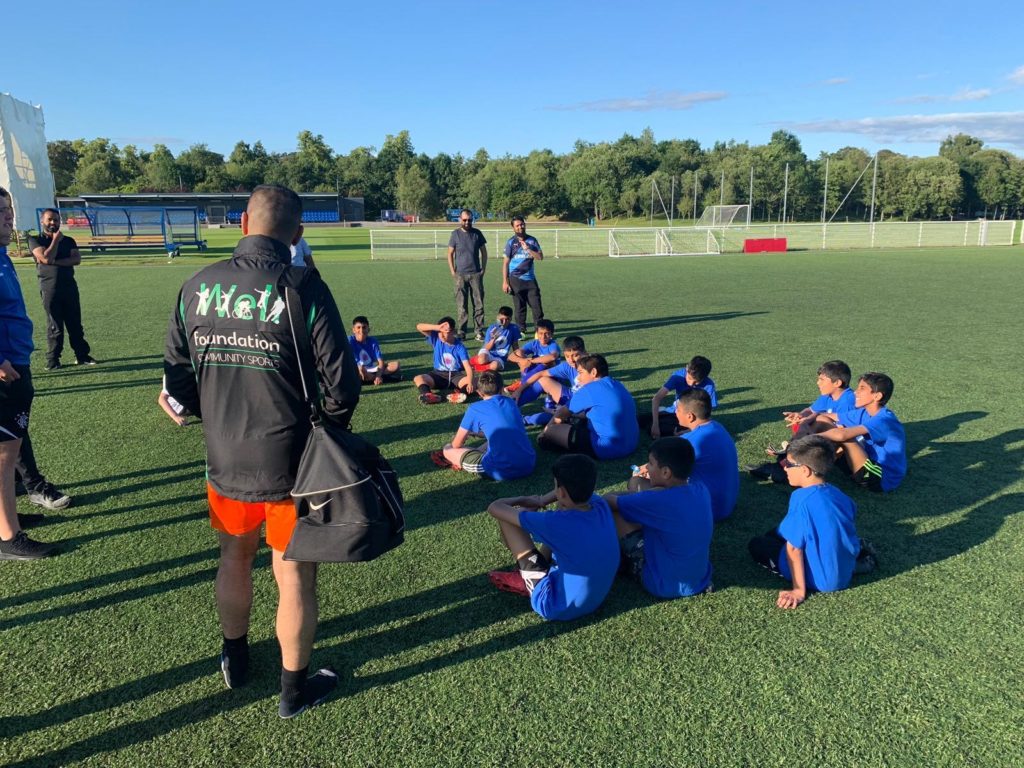 "Football can unite people and bring people together.
"Friendships are made through football – going to games and playing it so I was delighted to play a part in the campaign.
"I became a Rangers fan at school and went with friends. I remember one of my early games when Motherwell played Rangers at Fir Park and we tried to sneak in! We got caught but it was very funny.
"My favourite players were Davie Cooper, he was my hero, and I loved watching Gazza and Brian Laudrup. They were my three favourites, a lot of people would say that I'm sure!
"Gazza and Laudrup would just pick up the ball and change the game. They were so good to watch.
"My highlights have always been watching Rangers in the Champions League.
"Playing big teams like Juventus, Marseille, Ajax – teams of that quality coming to Ibrox. Seeing so many great players at Ibrox was a joy. It was the same this season when Porto visited – a great atmosphere and it was good to see the club back in European competition."
CLICK HERE for more information on the Everyone Anyone campaign.
CLICK HERE for more information on the new Rangers Fans Charter.