CHANDER Singh was delighted to play a major role in the club's Everyone Anyone campaign which was launched at the start of the season and the lifelong Rangers fan hopes the ground-breaking diversity and inclusion initiative will have a lasting impact not just at football games but also in society.
Chander has been following the Light Blues for decades and travelled to Portugal for the Europa League group clash with Porto earlier this season, wearing the Rangers scarf he has owned for almost 30 years.
He applauds the club for taking a lead role by creating such a worthy campaign and was proud to make a contribution as a loyal fan.
The 60-year-old said:
"I am a Sikh and I am proud to support Rangers. It doesn't and shouldn't matter what religion you are. It is only about supporting Rangers.
"It is important to just support the team – you don't have to be a protestant to support Rangers or a catholic to support Celtic. It doesn't matter what religion you are. It is all about supporting Rangers. The only thing that matters is supporting the team.
"I watched a live game on Sky Sports recently and former Manchester Utd defender Patrice Evra was on and he said 'I don't see a colour, I just see a human being' and he is right.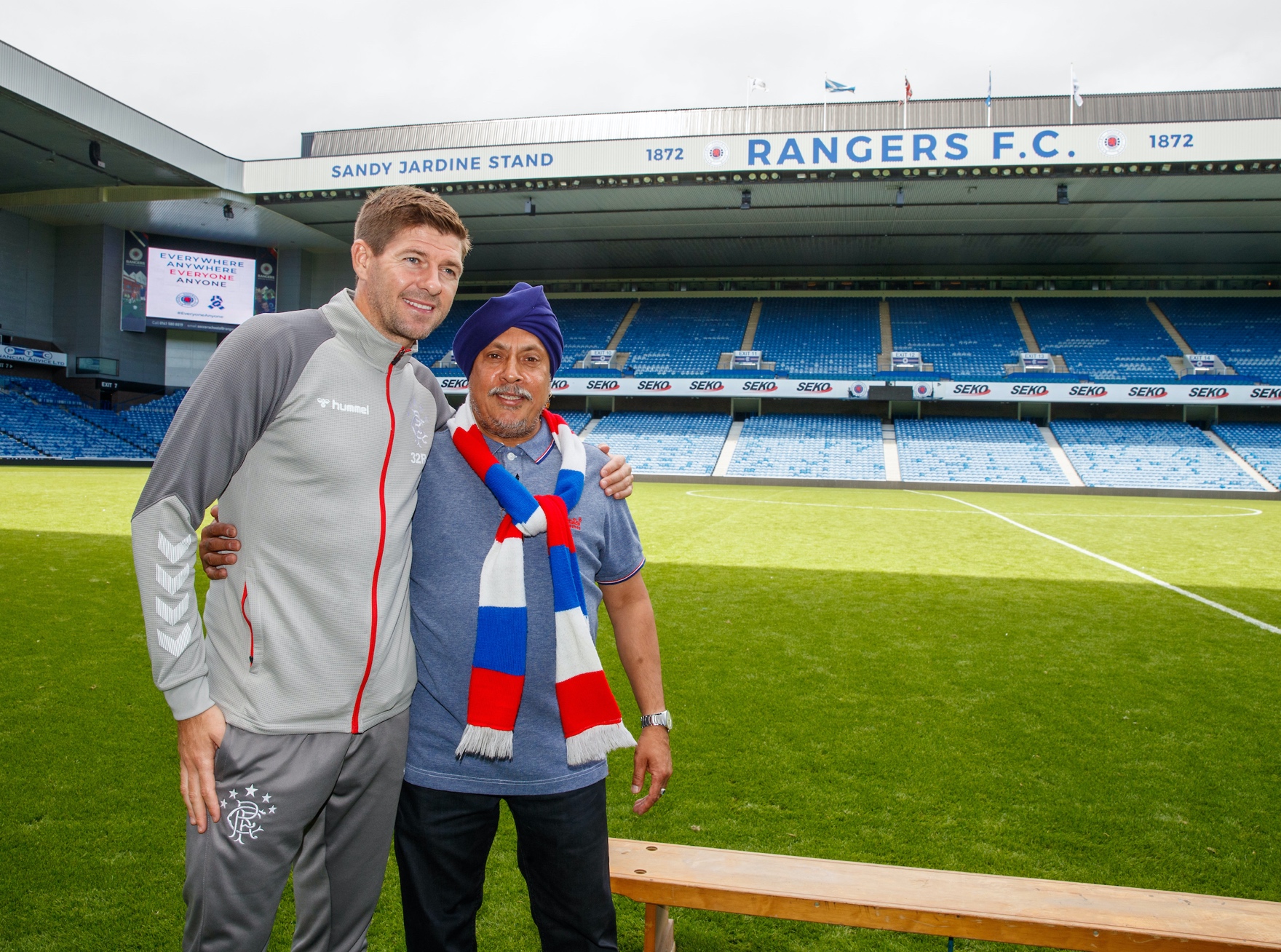 "If people can look at other people and see them as just another person then we wouldn't have problems in society with racism or bigotry or sectarianism.
"You shouldn't be categorised because of how you look and it is sad that still happens in society.
"So I applaud Rangers for launching the Everyone Anyone campaign to help educate people who think this way.
"I was delighted to be part of the photoshoot and the launch but the momentum must keep going now. It is a really worthy campaign and can help educate the ignorant minority."
Chander has enjoyed watching a host of top-class players on the hallowed Ibrox turf down the years since he was introduced to the club at an early age.
He recalled: "I was brought up in Pollokshields and I went to Bellahouston Academy and secondary school.
"When I was 8 or 9 I was taken to my first Rangers match and I got the bug from there.
"My highlight was the semi-final of the Cup Winners' Cup in 1972 against Bayern Munich – I remember getting a lift over for that game and Sandy Jardine's goal was a cracker. It was an amazing game and atmosphere.
"I remember being picked up and hugged and it was unbridled joy inside the stadium.
"I have lots of great memories supporting Rangers. Ray Wilkins' goal against Celtic, what a memory that is. A great strike. And following Rangers in the Champions League during the 1992/93 season.
"The experience of following Rangers has been amazing.
"My favourite players are Davie Cooper and Willie Johnston and I remember I went to school with Kai Johansson's two boys.
"We have had some great players down the years. Peter McCloy, the Girvan Lighthouse, Andy Goram, Ally McCoist, Ian Durrant,  Ian Ferguson – who I think was a really underrated player and so important to the 9 in a Row team.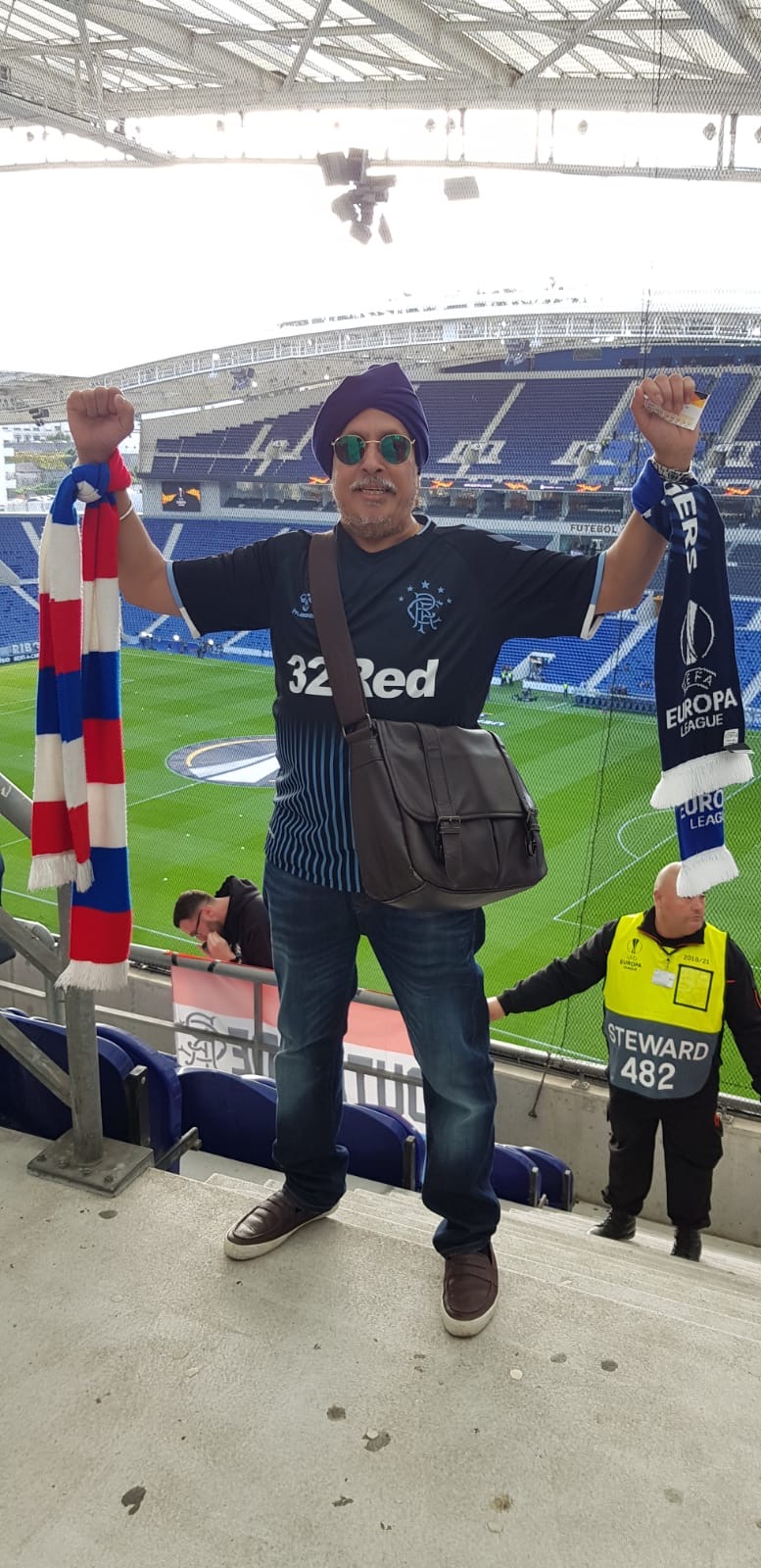 "Recently we have seen players like Nacho Novo being popular with fans and big Dado Prso. I loved him to bits. What a warrior he was. Also Michael Mols, Arthur Numan, Gazza and Brian Laudrup.
"When you think back we have had some incredible players at Rangers and I am proud to call myself a Rangers supporter." 
Gers boss Steven Gerrard said: "Rangers is such a massive club and has played an important role in bringing people together.
"Our club is a vital part of the fabric of Scotland and our Everyone Anyone campaign sends a clear message that Ibrox is open to all.
"Supporting Rangers means we are all part of the same family. I have met Chander, he is a gentleman and epitomises everything that is right and proper about a Rangers fan. He 'gets it'.
We stand together, proudly in support of our club and the values it stands for."
CLICK HERE for more information on the Everyone Anyone campaign.
CLICK HERE for more information on the new Rangers Fans Charter.