Willie Thornton (1936-1954)
Born: 3 March 1920, Winchburgh, West Lothian
Appearances: 303
Goals: 188
Honours Won With Rangers League Titles (4) – 1938/39, 1946/47, 1948/49, 1949/50
Scottish Cups (3) – 1947/48, 1948/49, 1949/50
League Cups (2) – 1946/47, 1948/49
Caps: 7 (Scotland)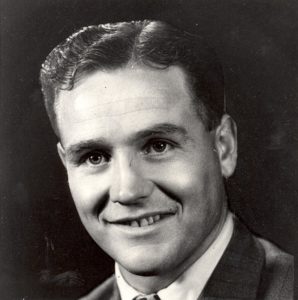 WILLIE THORNTON was the original teenage sensation. He signed for Rangers just four days after his 16th birthday, launching an incredible association that lasted until his death in 1991. A brilliant goalscorer, particularly with his head, he formed a deadly partnership with Willie Waddell in the years before and after the Second World War. During the war he fought with distinction in the Italian campaign. After his retirement from playing, he became part of the fabric at Ibrox as an assistant manager to both Davie White and Waddell and then custodian of the famous Trophy Room.
In 1936 Bill Struth sent scout Alec Young to West Lothian to check on a youngster playing for Winchburgh Albion. But he came back raving about Thornton. Despite the presence of another scout, from Hearts, Struth moved quickly to secure the services of the centre forward who became a Rangers player on 17 March that year, signed on the princely wage of £1 a week.
He made his debut on 2 January 1937 against Partick Thistle, making him one of the youngest ever Light Blues. He said: "They played me on the right wing that day, probably just to break me in." Famously, Struth was so impressed with the shine on Thornton's boots that day he immediately doubled his wages to £2. Twenty appearances the following season were the precursor to him being a regular in the side of 1938/39, a season which brought him his first of four championship medals.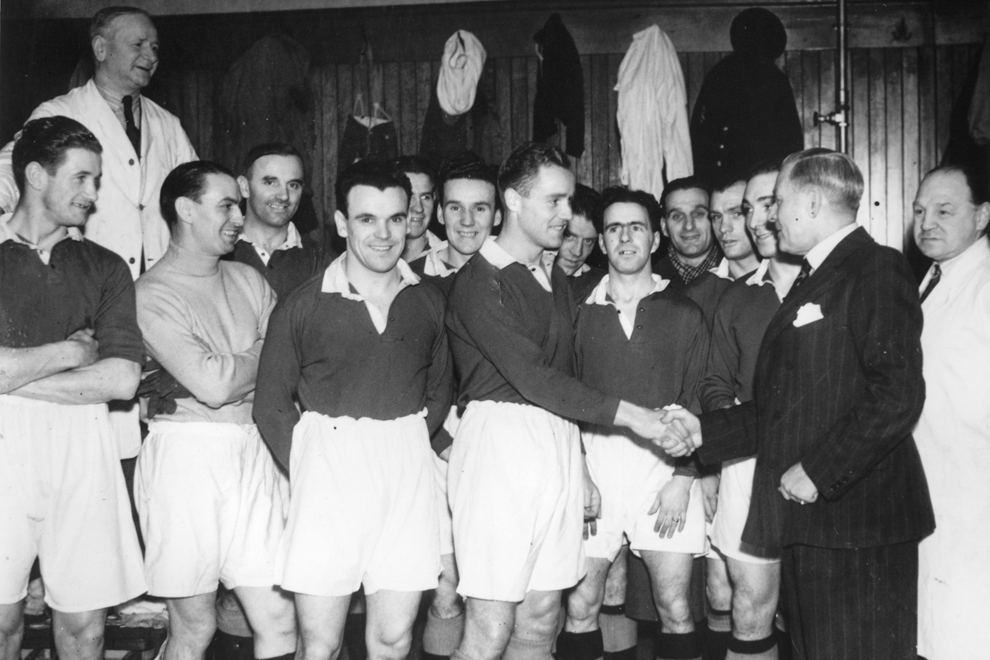 However, just five games into the following season war was declared and Willie was off to North Africa and Italy, serving in the British Army's on existent private regiment, the Duke of Atholl's Scottish Horse. Gunner Thornton was on active duty until 1946, serving in Egypt and Libya and he was involved in three landings in Italy. In one such landing, Willie's brave actions earned him the highly prestigious Military Medal.
It is remarkable that Thornton was able to step back in competitive football so easily after six years of war. But he and Waddell were key players in a new Rangers team that had the fans going wild. Overjoyed that the war was over, they relished the football like never before as Thornton and Jimmy Duncanson scored 18 apiece as Rangers won the first post-war championship in 1946/47. The fans were appreciative of Thornton's war efforts too. Indeed, at the first Old Firm derby of the season, both sets of supporters gave him a standing ovation as he came on to the field.
Waddell and Thornton had developed an uncanny connection. Waddell said: "I could tell where Thornton was with just a quick glance and then know what weight to put on the cross ball. He had the instinct to judge the flight and the pace of the ball to get in front of defenders. We just clicked from the day that we came to Ibrox."
The deadly combination was seen to good effect in front of a staggering 143,570 people when Rangers met Hibs in the 1947/48 Scottish Cup semi-final at Hampden Park. A classic match was decided by a solitary goal, scored with his head by Thornton from a Waddell cross.
Season 1948/49 was even better as Rangers became the first team to complete the domestic treble when they pipped Dundee by a point for the league, defeated Raith Rovers 2-0 in the League Cup final and then saw off Clyde with a 4-1 win in the Scottish Cup final. And a league and Scottish Cup double came his way again the following season as Rangers held off Hibs by one point in Division One. The season was rounded off at Hampden again as Thornton, who had never scored in a major final before, produced two great headers to seal a 3-0 win over East Fife in front of 120,015 in the Scottish Cup final.
Although Hibs prevailed over Rangers in each of the next two league season, Thornton's goals kept coming. He registered 19 strikes in 1950/51and 27 the following year. By season 1952/53, however, he had become a peripheral figure and did not feature enough to earn a medal even though Rangers regained the crown.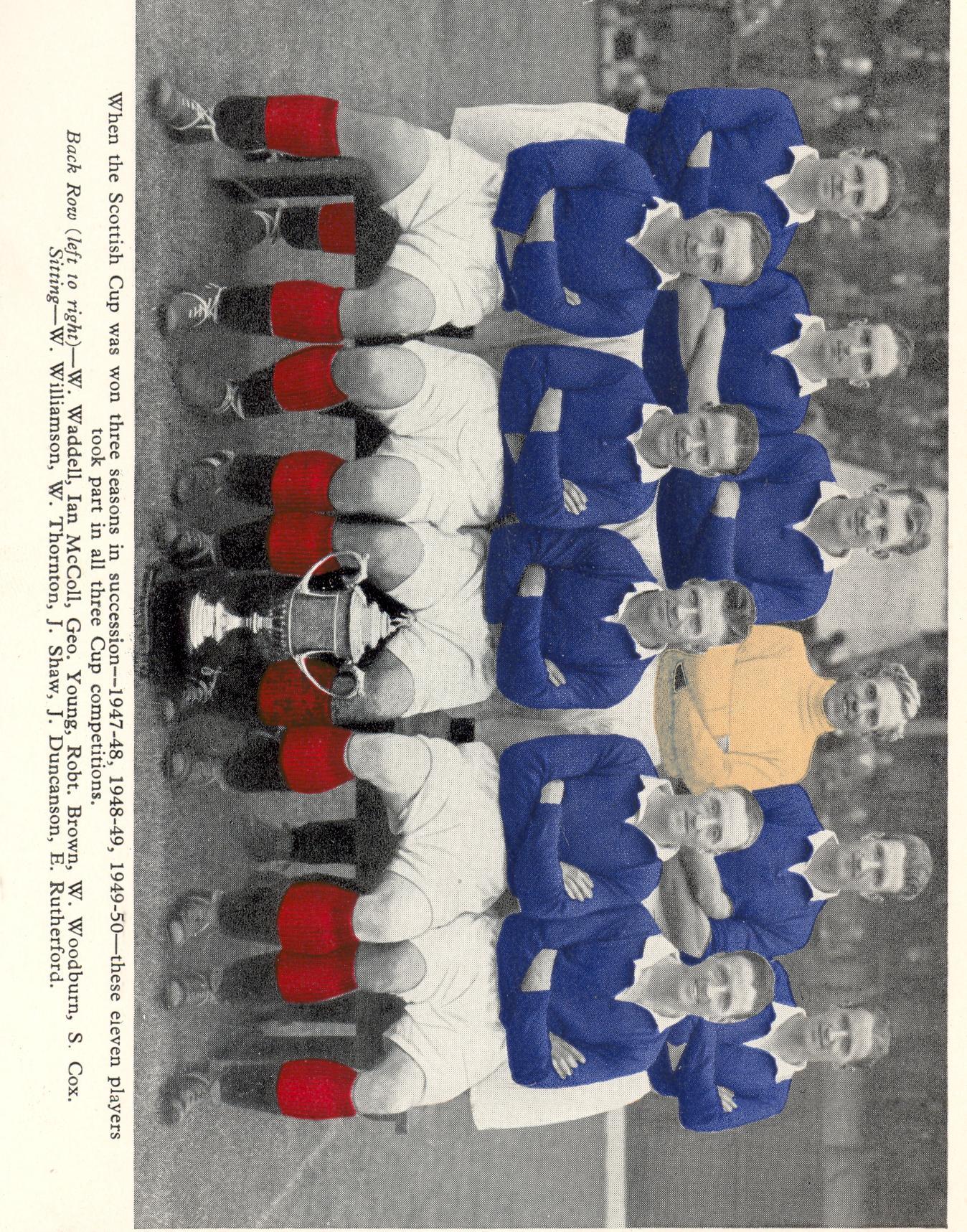 For a man of Thornton's talents seven international appearances seem a paltry return, but there were fewer games then and a host of good Scottish players. Strangely, Thornton's favourite international match was a 2-0 defeat by England in 1948, the reason being that he was able to shake hands with his wartime hero Marshall Montgomery who was a special guest at the game.
Never booked or sent off during his career, Willie's talents also stretched to working for the Glasgow Evening News during his time at Rangers. He hung up his boots at the end of the 1953/54 season and went into management, initially at Dundee, where he recruited such players as Alan Gilzean, Ian Ure, Andy Penman and Alex Hamilton. Willie then took over from one of his early mentors Davie Meiklejohn at Partick Thistle where he had eight years in the hot seat.
For a legendary goalscorer alleged to have said, "I don't mind how they go in, as long as they go in for Rangers," the lure of Ibrox proved too strong in 1968 when manager Davie White asked him to come on board as his assistant. After all, there was work to do as Celtic were enjoying the best spell in their history under Jock Stein. When White moved on in 1969 the old double act was re-united as Willie Waddell took over. During the crossover, Thornton did briefly hold the reins himself. Under him the Light Blues played twice and won twice, making Thornton the only Rangers manager ever to have a 100 per cent record.
Before he died, in August 1991, Thornton also became custodian of the Trophy Room at Ibrox and was match-day host in, of course, the Thornton Suite.