Big Interview
Ralph Brand
On RangersTV and here on the club website supporters can read and watch in-depth one-to-ones with a lot of the club's greatest stars as they discuss their football careers and years at Ibrox.
Today, Ralph Brand looks back at his early years at Ibrox and the prolific partnership he formed with another Rangers great, Jimmy Millar.
RALPH BRAND was a goal machine. He scored 206 goals in 317 games for Rangers and stands third in the Ibrox post-war strikers' list behind Ally McCoist and Derek Johnstone.
He is the only man to have scored in three successive Scottish Cup Finals – and you can make that four if you include the fact that one of those finals went to a replay and he scored in that as well!
Brand was born in Edinburgh on December 8 1936. And so, at the age of 18, he was called up by the Armed Forces to do his National Service and missed the next two seasons.
He returned in December 1957 and quickly established a striking partnership, known as M and B, with centre forward Jimmy Millar. Brand scored 14 goals in 28 games that season.
But his best was yet to come. In 1960/61 he was ever-present in the league and scored 24 goals in 34 matches. He finished the season with 44 goals in all competitions – the highest mark of his career.
Brand was a natural predator anywhere near his opponents' goal. He thought deeply about the game at a time when tactics and strategy were still unsophisticated.
He had great balance, was fearless and possessed great speed off the mark. And though only 5' 7" tall, he was also good in the air.
Brand played in four Championship winning teams – 1958/59, 1960/61, 1962/63 and the Treble winning side of 1963/64 – and he won eight Scotland caps, making his debut against Northern Ireland in 1961, scoring eight times.
Denis Law was in possession of the number 10 jersey for Scotland back then so Brand got few opportunities.
His last match for Rangers was on 23 April 1965 when he scored the only goal in a 1-0 defeat of Third Lanark in the last league game of the season.
He was transferred to Manchester City in August 1965 for a £30,000 fee and two years later he moved to Sunderland before finishing his remarkable career at Raith Rovers. Brand retired in 1970.
Ralph, right back at the start of your career Bill Struth spotted you in a game when you were just a schoolboy. Is there any truth in that?
RB: "Well, at that particular period of time I was just a young schoolboy and I was selected to play for Scotland's international schoolboys side and we were playing at Wembley. It was in 1952 and it was one of the first schoolboys game to be on camera for television.
"In these days people didn't have televisions in their house and I was very pleased to hear after the event that the Scotsman in Edinburgh had invited my mum and dad down to their offices so that they would be able to view the television and watch the game, which was very nice."
Were you aware that Bill Struth was watching you?
RB: "No, it was only the scouts at that time, and the scout for the Edinburgh district was a fellow by the name of Bob McAuley, who used to play at left back for Rangers.
"He was the East of Scotland scout and he had obviously been at the games so they already knew about my ability. But one of my opponents [against England} was a young fellow called Duncan Edwards who was a tremendous player.
"He was a man long before his time and really dwarfed us all. It was just a great occasion, you couldn't hear a thing because Wembley was full with school kids and it was the most enjoyable experience."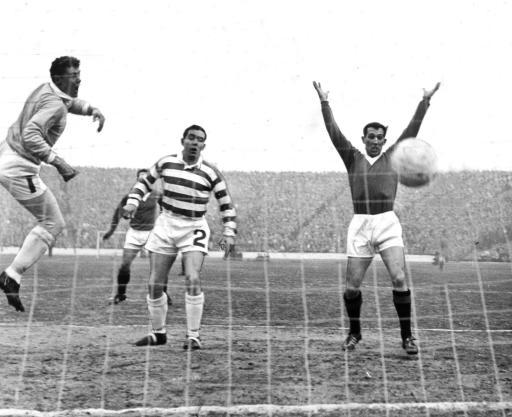 I understand you were Bill Struth's last signing for Rangers?
RB: "I believe I was his last signing and back then we didn't think about money at all. In these days there were no such things as s-forms, as they are known now, so you could say it was practically a gentleman's agreement.
"You weren't allowed to sign any forms at all until you were actually 17 years of age. But with a gentleman's agreement you could use the facilities, they looked after you and they farmed you out.
"For example, after school I went to play for a juvenile club called Slateford Athletic and after I played for a season there, to get used to harder football, Mr Struth had a friend called Mr Stewart who was one of the directors of Broxburn Athletic.
"So they farmed me out to Broxburn Athletic in Junior football to harden me up a bit, but it was a very enjoyable period in my life then because I really loved playing there and it was just enjoyable to play football, period.
"We were all football daft so for signing for money, I never ever thought of asking and my father never thought of asking either.
"When I came down the stairs after seeing Mr Struth my father said to me 'Would you like to sign for them?'
"This was at Ibrox and what actually happened was that after the international at Wembley I was barely back a few days and a telegram arrived at the house for me, and I was only a young lad at 15.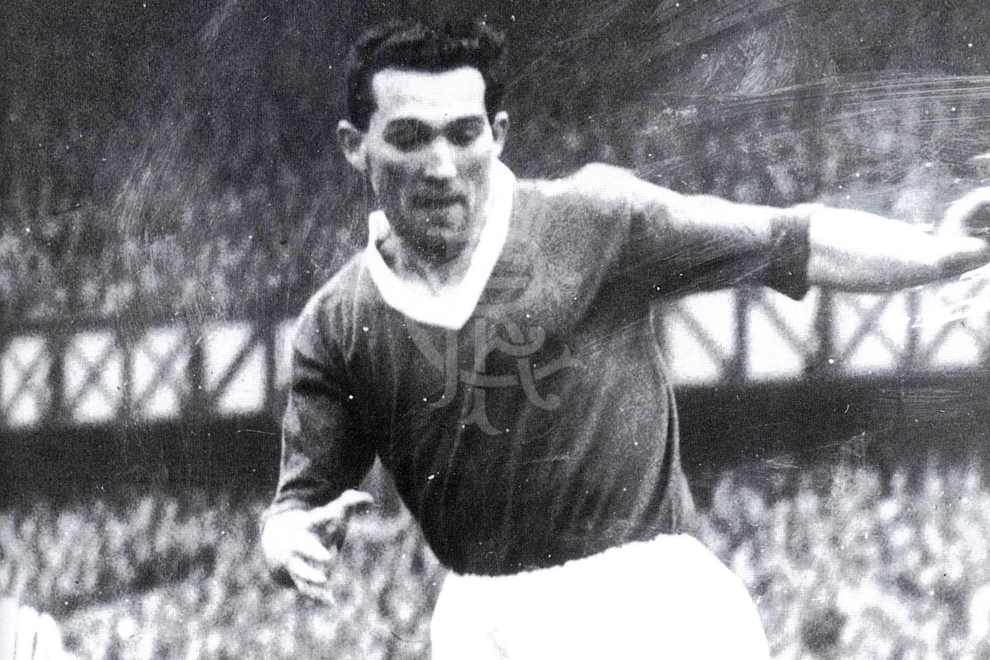 "At the top it was from 'Ibrox Stadium – Rangers FC – Mr Bill Struth' He sent me the telegram and asked me to give him a ring on the phone.
"I was very fortunate in that across the street from where I lived in Sighthill there was a telephone box. It's quite funny because I knew how to press button 'A' and button 'B' to get your money back, that was the phones in these days.
"I phoned up and it was Mr Struth right enough. He invited me through with my father to come and see him."
What an honour that must have been?
RB: "It was unbelievable because I had also been influenced in the early days from an auntie and uncle who used to live in Springburn and during the school holidays I used to go through there and stay for a fortnight. And every Glasgow weekend they used to come through to Edinburgh to stay in our house.
"Where the influence started was that the house was always in an uproar when they came through because my auntie Jenny and uncle Alex were absolutely hilarious.
"It was really a pleasure to be in the house when they were there and they influenced me because when they came through they used to have all the Glasgow papers and in these days the Edinburgh papers only had small action photographs, but when the Glasgow papers came through there was a full page and I used to cut them out and put them in my scrapbook.
"They also used to come through and sing the Rangers songs to me 'When I was walking down the Copland Road…' real Rangers songs, beautiful songs.
"I was influenced so when I went out to play with the boys at football and we had teams, they would say 'I'm Hearts' or 'I'm Hibs' and I would say 'I'm Rangers!'"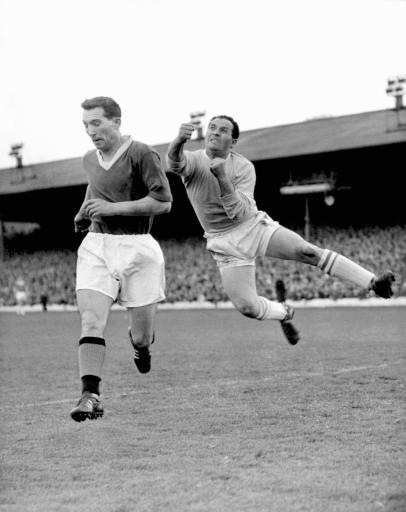 How was Mr Struth with you?
RB: "To me he was a grandfather. I have his photograph in the house and I keep it, and he was just a grandfather to me because I was just a young boy.
"But I know that after being at Ibrox for a number of years after that, that you had to learn the rules and regulations or you would get your backside kicked by the older players.
"The thing that Mr Struth always emphasised was that everywhere you go, you represent Rangers Football Club. You go to the pictures, you have the best seats. If you buy a jacket, it's the best jacket. You travel, you travel first class.
"This was his grounding and he made you feel that you were something really special. I think every young player that joined Rangers, or even if they were older players who came later on, the respect for Rangers Football Club was second to none."
Do you remember your first game as a fully-fledged Rangers player?
RB: "Yes, my debut was against Kilmarnock at Ibrox and the fellow who was in goals that day was Jimmy Brown who was the ex-Hearts goalkeeper who had been transferred from Hearts to Kilmarnock.
"So Jim was in goal and when I was a schoolboy a few years earlier we used to go to Tynecastle and get some coaching during the summer holidays.
"Jim Brown was actually one of the coaches who took the boys and, unfortunately for Jim, when I was playing against him on my debut we won 6-0 and I managed to put two past him!"
Did you have a favourite position because you moved about although were a goal-scoring machine?
RB: "I became what you call a goal-scoring machine but in those days I was called a poacher. We could do nothing else but poach!
"But I could play on either wing although I liked playing in the middle of the pitch at the front. I loved the number 10 jersey, in fact when I left Ibrox when it was my turn to move on, it was one of the requests I had for [Scot] Symon, that I could have my number 10 jersey. He very kindly presented it to me so I've still got it to this day."
You scored 206 goals in 317 games, an incredible scoring ratio. When you first signed for Rangers could you ever have imagined that you would have the impact you did?
RB: "No, I was only too happy to pull on that blue shirt."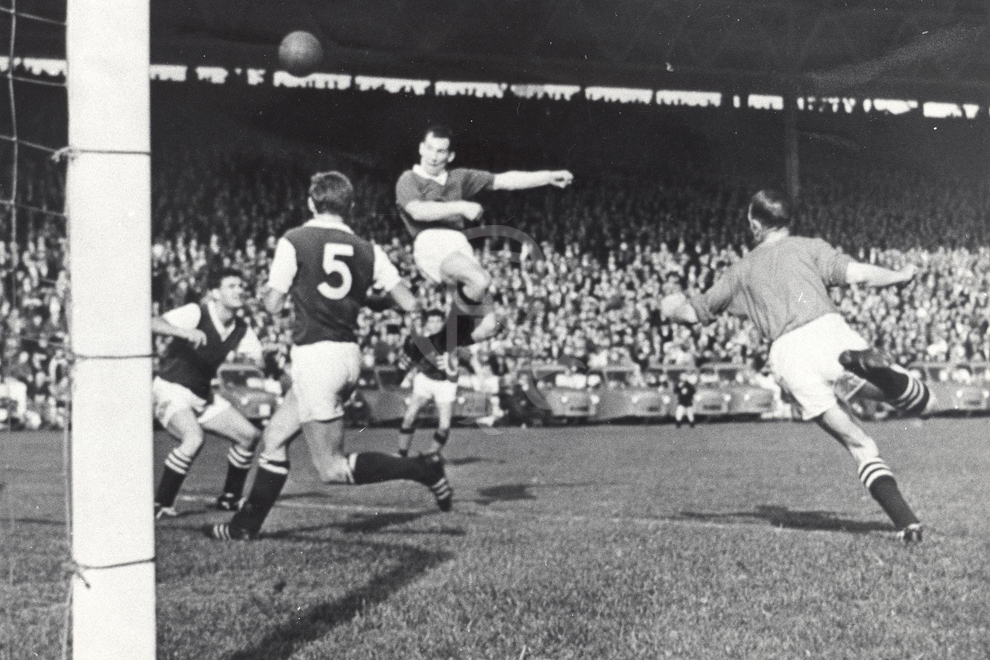 The partnership you struck up with Jimmy Millar is one which has gone down in history.
RB: "We used to travel through on the train from Edinburgh five or six times a week, back and forward.
"We would chat about who we were playing against, this one and that one, and we would just chat about the game, not all the time but it was always foremost in our conversations. The partnership developed as time went on because we did that for about 10 years.
"So it was a good place to sit and chat and in those days the train used to take about an hour and a half, sometimes two hours.
"At the same time, apart from talking to ourselves about the game, there were also other players who would travel from Edinburgh to Glasgow to train with Partick Thistle and for Third Lanark.
"It was all good fun and we would rib each other about a previous result if they got beat and likewise if we got beat it was the same. But it was usually the other way around because we were a pretty successful side!"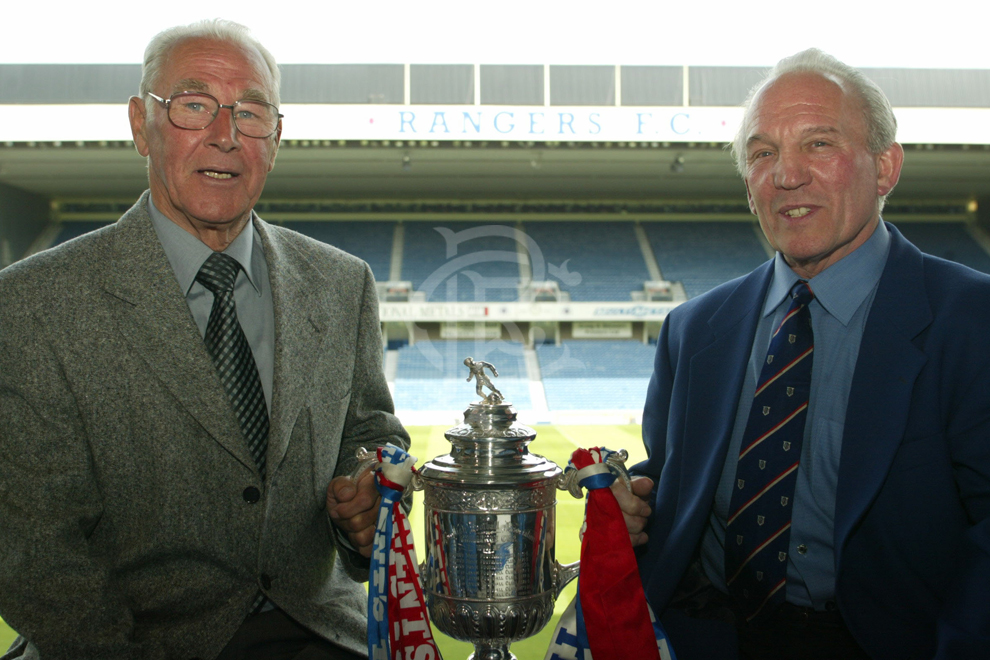 But at that time the 'M and B' – Millar and Brand – partnership was born. What made that partnership so special?
RB: "It was a combination of two different types of players with different strengths and different weaknesses. It was a matter of Jim and I gelling and when you play together for as long we did you have instincts and moves.
"We were so used to playing with each other you knew each other's habits. Jimmy was very strong for his size, tremendously strong, and he was only about the same height as me, he might have been an inch or two taller, which wasn't tall for a centre forward.
"But for a fellow to climb and jump as high as he did, with his timing for a ball, was unbelievable. He was absolutely wonderful and his strength on the ball, nobody could distract Jimmy in any way.
"In our day there was a lot of intimidation. When a player used to come out against you in the first 10 or 15 minutes he would try a few hard tackles to see if you would lie down and not come back again.
"If you went back again he knew he had a game on his hands, but no one ever tried that on Jimmy because he was so strong and powerful, he was unbelievable.
"So he had the strength to hold the forward line together and with me and I had the speed off the mark, because I was exceptionally fast. I say that but it was a natural thing and although I was fast naturally I still wasn't happy with that, I wanted to be better than that.
"You are going back to a time when coaching was unheard of in football. It was all done by managers and [Scot] Symon was one of the best examples of that.
"He knew what he wanted from a player and he knew the type of player he wanted to put into a position to blend with the other player.
"It's one of the regrets that I have. After I left Ibrox in '65 I went down to England for a while and I came back again and Mr Symon had moved on by this time to Partick Thistle.
"I went through to see him at Partick Thistle and he was a changed man. When he was the Rangers manager he was under so much pressure all the time it was unbelievable. But when I came back to see him at Partick Thistle he was more relaxed.
"I was the manager at Darlington at the time and I came up to look at one of the players he had and we had a good conversation. He made me very welcome but before that there had been a rift with me leaving.
"As time went by he passed away and it was always in my mind to go and see him and ask him how he had actually put the 60s side together – if there was anything he had done specifically or if it was just a matter of chance."