Big Interview
Bobby Russell
On RangersTV and here on the club website supporters can read and watch in-depth one-to-ones with a lot of the club's greatest stars as they discuss their football careers and years at Ibrox.
Today it's Bobby Russell's turn to look back on his terrific ten years at Ibrox after he had joined the club from Shettleston Juniors in 1977 at the tender age of 20.
A player with great vision and dribbling skills, Bobby Russell joined Rangers in 1977 from Shettleston Juniors at the same time as Gordon Smith and Davie Cooper.
After a trophyless season in 1976/77, this talented trio would go on to help the Light Blues win a domestic Treble in their first year, with Russell a standout performer throughout.
Despite making 370 appearances for Rangers and scoring 46 goals, arguably his finest moment came in the European Cup against PSV Eindhoven in the 1978/79 campaign.
With the aggregate score sitting at 2-2 in Holland after a goalless draw at Ibrox, Russell latched on to a perfect through pass from Tommy McLean before scoring to secure a memorable victory over the Dutchmen who had never lost a European tie at home.
Name: Bobby Russell
DOB: 11.02.57
POB: Glasgow
Position: Midfield
Rangers Appearances: 370 (1977-87)
Rangers Goals: 46
Honours:
League Championship – 1977/78
Scottish Cup – 1977/78, 1978/79, 1980/81
League Cup – 1978/79, 1981/82, 1983/84, 1984/85
Clubs: Rangers, Motherwell, Ayr United, Arbroath, Cowdenbeath, Albion Rovers
Bobby, you were at Rangers for 10 years, but your route to the first team was unusual you could say?
BR: "It's something that won't happen in today's environment. I was playing for Shettleston Juniors and I was approached by the late Laurie Cummings who asked me if I fancied having a trial with Rangers.
"Of, course, with Rangers being my team, I said yes so I went along and played in a trial game against Dundee United at Tannadice and the next day I was signed."
How did it feel to be picked up by your boyhood heroes?
BR; "It was great, I used to go and follow them everywhere. I remember being at the cup final where Derek Johnstone scored the winning goal as a 16-year-old and waiting outside.
"I waited for an hour-and-a-half for autographs and Alex McDonald said 'sorry son, I'm too busy'. I mentioned that to him when I started playing alongside him!"
How did your family feel where you were picked up by Rangers?
BR: "They were delighted for me. I used to get the bus from Easterhouse into the town and then from the town in to Ibrox and I remember once getting my picture taken on the top deck of the bus.
"The photographer said 'put your feet on top of the seat in front of you' and I did that and, of course, that was the picture that was in the paper. Jock Wallace lambasted me the next day and told me not to do that ever again."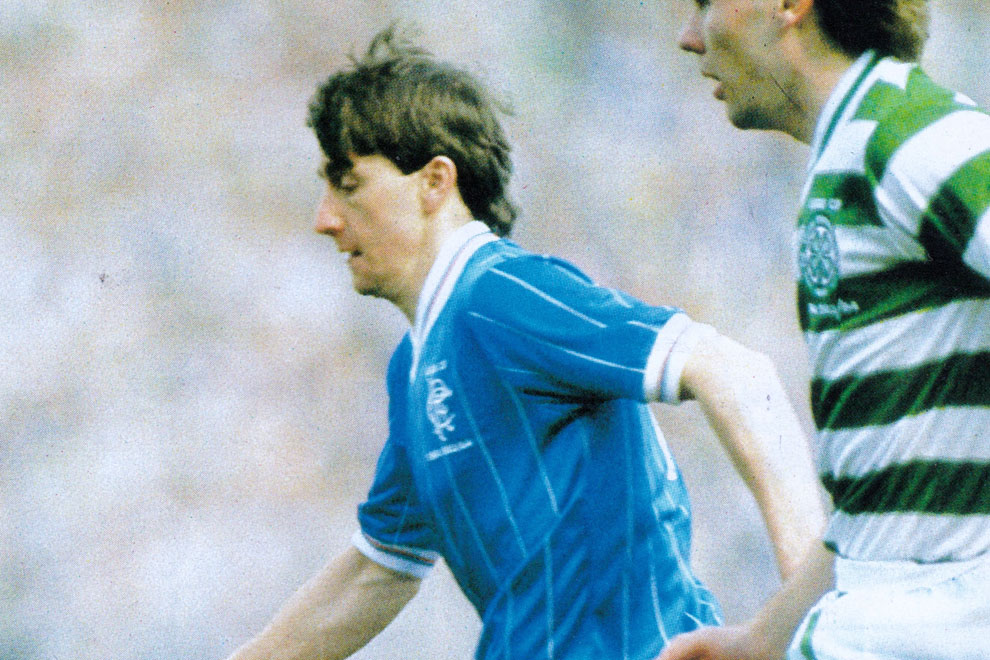 What was it like working under him?
BR: "He was a big, fearsome looking man but he was a fair man. If you went about your business in the proper way, and you acted responsibly, he would treat you that way as well. But he was a fearsome character, without a doubt."
How big an influence did he have on you as a player?
BR: "It was massive. He had belief in my ability and I was not one of his typical players. Jock Wallace teams of the past were teams with physical strength and great battling qualities.
"These are not attributes I possessed; I was more just a footballer. He had to change it because the season before I joined he didn't win a trophy so he believed he had to make changes and bringing in Davie Cooper, Gordon Smith. It's no disrespect to the players that were already there but we added something to the team.
"Along with all the experienced players there who had been over the course that helped us immensely as well."
You mentioned Gordon Smith and Davie Cooper. All three of you joined the club together and in your first season you won the Treble. That must have been incredible.
BR: "Could it get any better than that? The only way you can surpass that is by doing well in Europe and we did that the following season albeit with Jock Wallace who left after that Treble-winning season.
"But Gordon Smith was a tremendous player for Rangers. His running from the deeper positions and his goalscoring feats were a great inspiration for the players and, of course, the ability of Davie Cooper was second to none."

What do you remember of the dressing room at that time?
BR: "The biggest character, and not just because of his size, was Derek Johnstone and sorry Derek I didn't mean that!
"His one-liners were great and he was forever making you laugh. But there were characters in every corner of the dressing room, it was great."
It has been said that you were a player ahead of your time, how do you feel about that kind of praise now?
BR: "I think what people are saying there is that I could maybe have played in any decade because I was that type of player, which is a great compliment.
"I believe I was a players' player, a team player."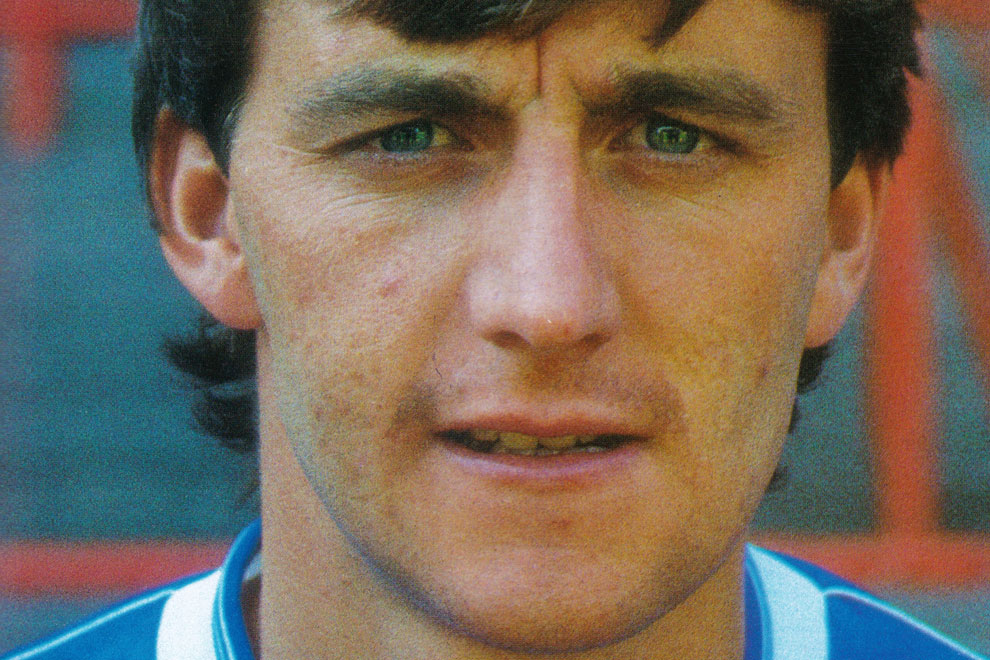 You won a few medals in your time at Rangers, talk us through some of your highlights.
BR: "Well, winning the Treble in the first season was certainly one. I missed the League Cup final through illness and Sandy Jardine gave me his medal which was a magnificent gesture.
"In those days you weren't allowed us many substitutes, I think there were two or maybe even just one, on the day at a cup final. I just missed out as I was the 14th man because of my illness.
"After the game we were celebrating and Sandy came up and presented me with his medal."
Rangers also enjoyed a great run in the European Cup in 1978/79 and I'm sure it's one you will always remember?
BR: "I the first round that season we played the mighty Juventus and no-one gave us a chance.
"They were laden with international players such as Dino Zoff to mention one. The first leg was away from home and we went over there to Turin and got beat one-nil.
"We put in a great performance and we then came back to Ibrox and Italian teams don't generally give away one goal leads so it was going to be a very tall task for us to beat them. But we did, we played magnificently on the night with Alex MacDonald getting the first goal and then Gordon Smith scored the winner with a great header.
"In the next round we played PSV Eindhoven so it went from bad to worse. They were again laden with internationalists and after we drew nil-nil at Ibrox in the first leg the press and fans thought we were just going across there to make up the numbers.
"We managed to beat them 3-2 and I got our third and it was the first time in 10 years they had been beaten on their home patch.
"You don't really take in what you have achieved until you come back home. There were people at the airport waiting for us and when you read the papers we realised we had achieved something here."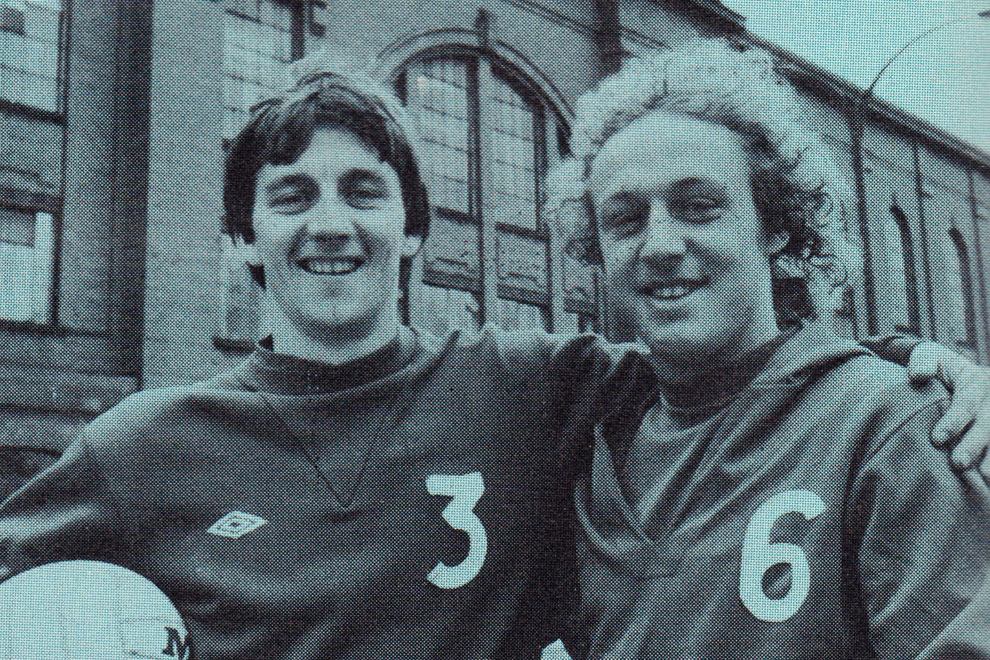 Tell us about your goal against PSV when you ran beyond their defence and slotted it into the net?
BR: "I remember it was very close to full time and probably nowadays with the tactics, you wouldn't be allowed to run over the halfway line when you have got a 2-2 draw and you are through.
"But instinct takes you into positions and when you have got a player of Tommy McLean's passing ability he was the one who made it.
"He produced a defence-splitting pass and I just had to knock it past the keeper.
"Again you wonder why you run into those positions and I can imagine John Greig, who was the manager then pulling his hair out. It's all history now."
What was it like to be a Rangers player when Graeme Souness arrived as manager?
BR: "It was certainly a change, without a doubt. Nobody believed, when the rumours began to circulate, that Graeme Souness was in the building and he was now going to be the manager of Rangers.
"But he certainly transformed Rangers and Scottish football. He brought in players who generally wouldn't entertain Scottish football so it was up and up for Rangers after that."
"He was another big character and he didn't care who he stamped on to make his Rangers team a winning one.
"He was that type of player on the park and he was that type of manager off it as well.
"He didn't suffer fools gladly and he wasn't a manager to mess about with."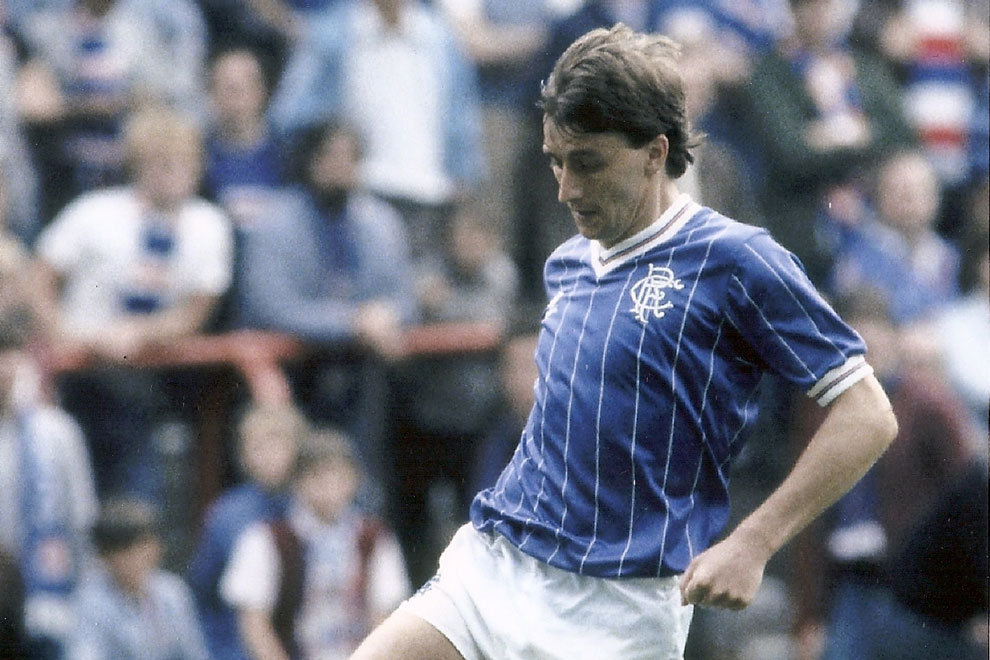 How much did you enjoy your Old Firm experiences?
BR: "I loved it but sometimes the occasion got to you a wee bit. The nerves can drain you of energy, it can either spur you on and the adrenaline gets you through the game or it can sometimes drain you of your energy.
"One or two times I played in Old Firm games where after about 10 or 15 minutes you feel a wee bit tired because the whole build-up to the game has got to you.
"That's where it has changes now because the diet players have and the way they prepare for games is better than we did."
Is there anything you wish you had done differently during your time at Rangers?
BR: "The time under Graeme Souness I was struggling a bit with a groin strain and it became a pelvis problem.
"I was out for seven months so if I could have stayed clear of the injuries and shown him what I could do I might have stayed at Rangers for another two or three years.
"I still felt I had a lot to offer but when the manager deems you surplus to requirements then you've got to move to somewhere you are going to be appreciated.
"But I wouldn't change my time at Rangers for anything. I've been asked a hundred times if I would have liked to be playing now for the money involved.
"Yes the money would be nice but the football when I played, and even going back further than me, was more enjoyable.
"Back then the money wasn't the big incentive, it was the old cliché that you played for the jersey.
"I'll tell you a wee story, when I went up to sign for Rangers I walked up the Marble Staircase and knocked on the door and big Jock with his rough voice said 'come in'.
"I signed the contract and as I was walking back out with my dad the rough voice said to me again 'right son' and I thought I had done something wrong, maybe signed something in the wrong place. Jock said 'do you not want to ask how much you are getting?' That doesn't happen these days."