BIG INTERVIEW
Bert Konterman
ON Rangers TV, supporters can watch in-depth one-to-ones with a number of the club's greatest stars, as they discuss their football careers and years at Ibrox.
Today Bert Konterman remembers his three-year spell with the Light Blues and his never-to-be-forgotten wonder goal against Celtic in 2002.
CHEERED onto the pitch by Celtic supporters ahead of the 2002 League Cup semi-final, it was to be Bert Konterman who had the last laugh with a goal never to be forgotten by anyone of a light blue persuasion.
From all of 30 yards, he unleashed the most incredible drive which screamed into the top corner to hand Alex McLeish victory in his first game against Celtic.
It was the moment that wrote Konterman's name onto the everlasting memory of every Rangers fan, but prior to his spell in Glasgow, he enjoyed an excellent career in his homeland.
Indeed, at Feyenoord, his form there led to 12 caps for the Dutch national side and he was a member of the squad when they hosted the European Championships in 2000 and reached the semi-final.
To this day, Konterman is still a regular visitor to Scotland and continually speaks with great warmth about his spell at Rangers.
Name: Bert Konterman
DOB: 14.01.1971
POB: Rouveen, Netherlands
Position: Defender
Clubs: Zwolle, Cambuur, Willem II, Feyenoord, Rangers, Vitesse
Honours:
SPL – 2003
League Cup – 2002, 2003
Caps: 12 (Netherlands)
Let's take you back to when you came to Ibrox in 2000. Was that a big decision for you to come to Scotland?
BK: "Not really, because I had the idea in my head a few years before.
"I was playing for Feyenoord, and we became champions of Holland. Then, I thought the final chapter of my football career would be to play abroad, and since that time I had it in my mind.
"When Glasgow Rangers came in after the European Championships in Holland I was more or less ready for it."
Did you know much about the club before you came?
BK: "Yes, as a lot of Dutch players were already playing for Glasgow Rangers. They had Dick Advocaat as the manager and the likes of Arthur Numan and Giovanni van Bronckhorst were there.
"I heard a lot of stories from the boys already about the team, so I was a little bit prepared."
It must have helped coming to a new country with that Dutch contingent already here in Glasgow?
BK: "Absolutely. In the beginning you need a banker and you need restaurants where you can eat, and on nights out you need good addresses of where to go, and the Dutch players helped me.
"They also helped me to find my way inside the club with the people you meet, so it's definitely much easier to come to a new country if there are people from our own country already there."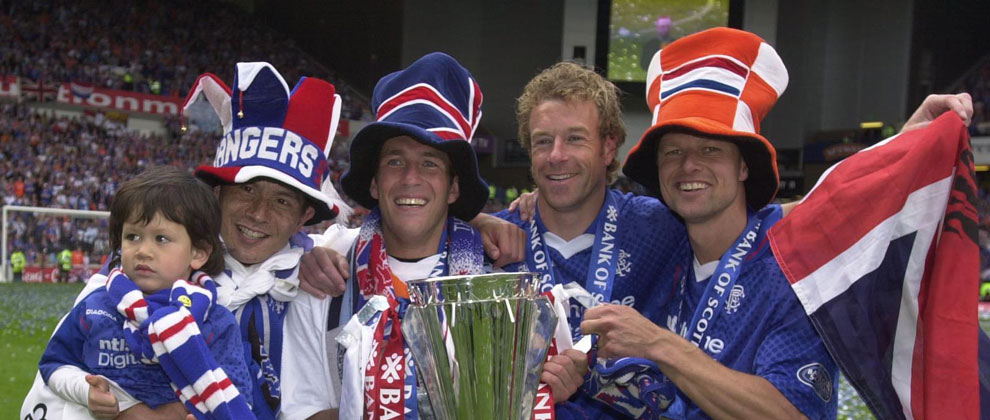 When you first came, you had to stay in a hotel as most players do. That must have been a difficult time for you?
BK: "It's terrible. I stayed in the Moat House for three or four weeks, and even if it was the most beautiful hotel in the world, after a few days, the rooms are all boring and it's four walls with a door, a TV and a bed, and that's it.
"You need your own stuff around you and you need to settle yourself in, but eventually I found my own place and for me it was out in the countryside.
"After that, I felt much better and my football went better too."
What was your impression of Scotland when you first arrived here?
BK: "I had been once before on my own and I travelled around for five days, and I already had a good feeling about the place.
"I liked the nature of the place and the people were very friendly. It's very relaxed, they loved that other people were coming over and they help you.
"The climate is the same as Holland too so I was always really positive about Scotland."
When you first arrived at Rangers, you had a week to prepare for your first game. That was a very short space of time to get to know your new team-mates.
BK: "It was. I came over from Euro 2000 which finished in June and I then had a two-week holiday in Madeira.
"I came to Scotland and had a week's training before playing my first game. It was a really busy time and not nice to start with."
Did you ever think you'd made a mistake?
BK: "To come over to Scotland? Never. I'm still happy with this chapter, and in my career, I think this is one of the best parts of it.
"We said when we arrived in Glasgow for the interview, it was three years but it felt like one week. It was fantastic and it went so quickly, and now sometimes you remember back to things and it was a fantastic time for us."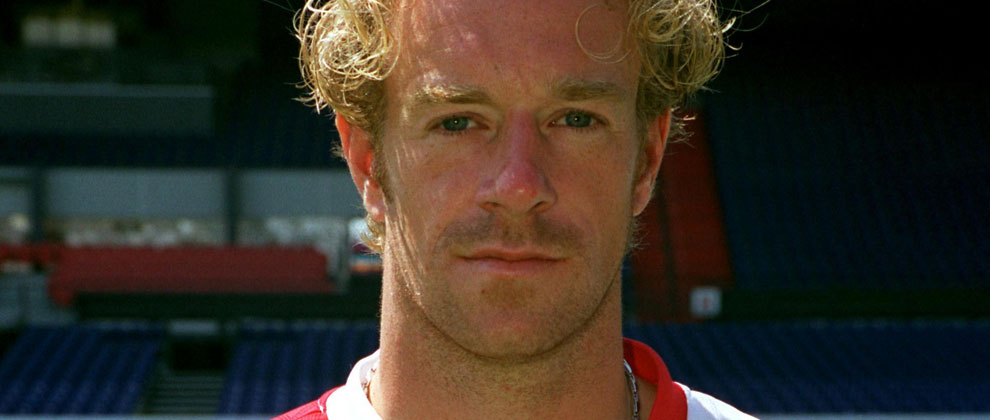 BK: You arrived at Rangers with Fernando Ricksen, and you seemed to get a rough ride from the media when you came over. Did you find that unfair?
BK: "Maybe I was the cause of it. I always have my own opinion and I had my opinion against the media on my own website.
"I always spoke with the media and I always said what I thought. Sometimes that's hard and dangerous in a country like Scotland, but I learned about it and afterwards, when I look back, it would have perhaps have been better had I kept my mouth shut.
"In Holland we maybe have three national newspapers with two pages of sport every day, while in Glasgow there are 10 tabloids and three or four quality newspapers with 10 pages of sport that have to be filled every day.
"With only two clubs in Glasgow, it's very interesting to write about what's happening here, and sometimes when there is no news, they make news, so it was something to learn from.
"Also, your private life can be in the newspaper. In Scotland, you are a big star if you're a football player, and in Holland, they admire you, but nowhere near as much and as crazy as they do in Scotland.
"Here, you are a real star and they call you a hero."
How did it make you feel then when you came to Glasgow and all of a sudden you were this big, big hero that everyone knew about?
BK: "I'm a pretty reserved guy, and at certain moments it's great when it's going well and you love it, but when it's going badly you sometimes hate it.
"If I was not happy with meeting people on the streets I would stay at home and read or I would play golf on my own to get some rest in my head.
"I had no problem being alone. Sometimes my wife went back to Holland and it gave me time to consider everything and look forward."
[ooyala code="1udjlpZDpei5XYVw4Lmzhq54gx8iHggy" player_id="905a3f19de441d8a01ab317e89a8d3d" auto="true" width="640″ height="360″]
Rangers under Dick Advocaat had won the Treble and then the double, but then in your first season there was no silverware. That couldn't have been what you expected when you came to Rangers?
BK: "It was a big problem for us as after a good period for Rangers, I felt the media were hoping for a good period for Celtic again.
"Football was not going well at that time, and the team had won everything. It would maybe have been better if a few players had left and fresh players were brought in again, and there would be a new hungry team eager for titles.
"At that moment, there was a bit more of a mix and there were plenty of happy players, but they had already won everything."
What about the Rangers/Celtic rivalry that exists here in Glasgow? Could anything have prepared you for that?
BK: "No. I've seen a lot of derbies in the world, I've played in a few, and I went with Arthur Numan to see the Istanbul derby between Fenerbache and Besiktas. But there is only one derby in Europe and it's the Old Firm."
We've talked about the difficult time you had when you first came to the club, but as you've found out, you become an absolute hero when you score against Celtic. You must have great memories of that goal at Hampden!?
BK: "Yeah! In that season, I played a good season, but after that goal, I was rewarded more and people were more positive about me.
"For the fans, it was so important and the media started writing positively about me and the team.
"It was an unbelievable time and everything changed for me. All the people were so positive and even now they still talk about that goal!
"It made my time in Scotland much easier, but even before then I had a great time, but that turned everything upside down."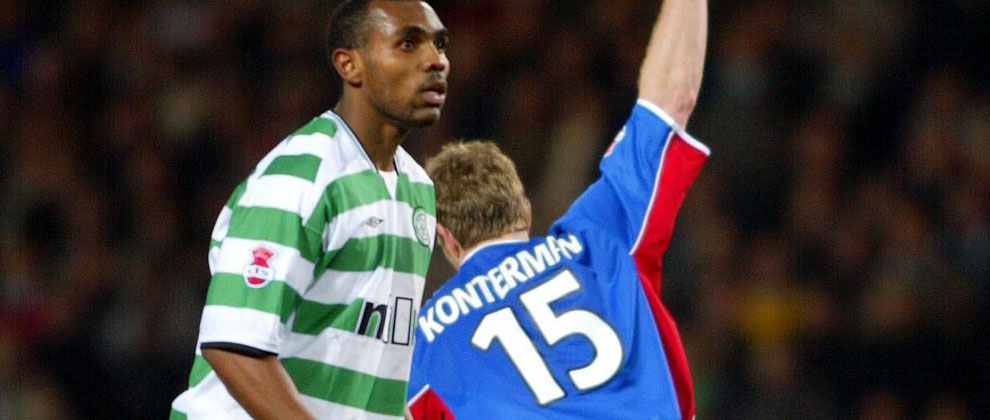 It was Dick Advocaat who signed you. What was he like as a manager to work with?
BK: "He likes a lot of rules and a lot of discipline. He's pretty straight to the players and he's always honest.
"He's also a bit defensive. The strengths of the opponent were always more important than the strengths of our team, and that's pretty strange for a Dutch manager.
"He had a tough time after I arrived. He won the Treble and the double, but then it didn't happen. He had problems with the media too as he couldn't play with them.
He was always so straight and sometimes that caused problems. But honestly, he's a good guy."
Did you know much about Dick before you came in?
BK: "Yeah – in my time with the Dutch national team I spoke with Arthur and Giovanni about how he worked, and they were very positive.
"My time in Scotland was probably different, and he was pretty stressed and we had a hard time too as players.
"I never saw him relaxed around the club, and he found it difficult to be the same at work as he was in his private life."

Konterman speaking about his goal in 2016
What about when Alex McLeish came to the club – what changed at that time?
BK: "He was a Scottish manager and was more relaxed. There was more responsibility on the players, and after a few years of the discipline of Dick, it was a big chance.
"There was a freedom for the players, and you saw that on the pitch too.
"There was more of a unit and the players supported one another more. For a few years, it was good to have him as the manager."
Your fortunes turned around too, and you won the two cups in 2001/02 – that must have given the side some real optimism?
BK: "Absolutely. You can do your work so well, but you need prizes as a manager. It really helps you start a nice career, and he won the two cups and we played UEFA Cup football after Christmas too.
"We played Feyenoord, but unfortunately we lost. For Alex though, it was a good start."
Can you pin down the change in fortunes to anything in particular?
BK: "I think a few players were happy that there was a new manager. When you are happy in your mind, you can play better on the pitch.
"There was a relief for some that Dick had moved upstairs as he was no longer as important.
"So for a few players, it was good to have Alex in front of the group and with the freedom he brought."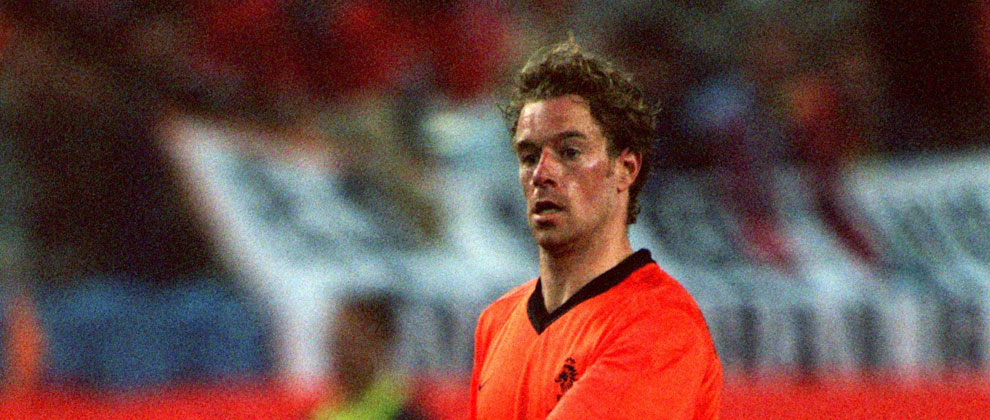 And the following season in 2002/03, you won the Treble.
BK: "Yeah, that was unbelievable. It helped us a lot that Celtic were playing in the UEFA Cup all season and they had a very busy schedule.
"But it was a fantastic last day in the league, and we won the title on goal difference, and that's something that hardly happens in football. That was one of the most special days in my football career.
"I had a good feeling that day. We played against Jimmy Calderwood's Dunfermline, and I knew him from his time in Holland.
"Deep in his heart, he's a Rangers man, so I thought that would maybe help us! But in all seriousness, that absolutely wasn't the case.
"Jimmy is a great sportsman and always wants to win. I think Dunfermline showed in that game that they were right up for getting a victory, but luck was really on our side that season.
"Before that game, everyone had the feeling that it couldn't go wrong."
Would you have liked to stay at Rangers longer?
BK: "I would have loved to have stayed for another four of five years at Rangers, but Alex McLeish said to me that there was no place for me in the A squad any more.
"For me, it was the first time a manager did not believe in me, and that was a strange time.
"I felt it coming after the winter break in 2003, and I had a knee injury. I came back and played a few good games, but then the last game I played we lost 2-1 to Celtic at Ibrox.
"I was on the bench against Dundee the week after but then I was never in the squad again, and I knew that there was no future for me."
You can watch Bert's full interview only on RangersTV.tv. Subscribe now from just £5 per month.