THE RANGERS Charity Foundation has made it even easier for fans to support the work it does on behalf of the Rangers Family by introducing a new initiative called the True Blue Hero Pledge.
Any fan signing up to the True Blue Hero Pledge will be signalling their commitment to take on a challenge and raise £100 or more for the Foundation during season 2017/18.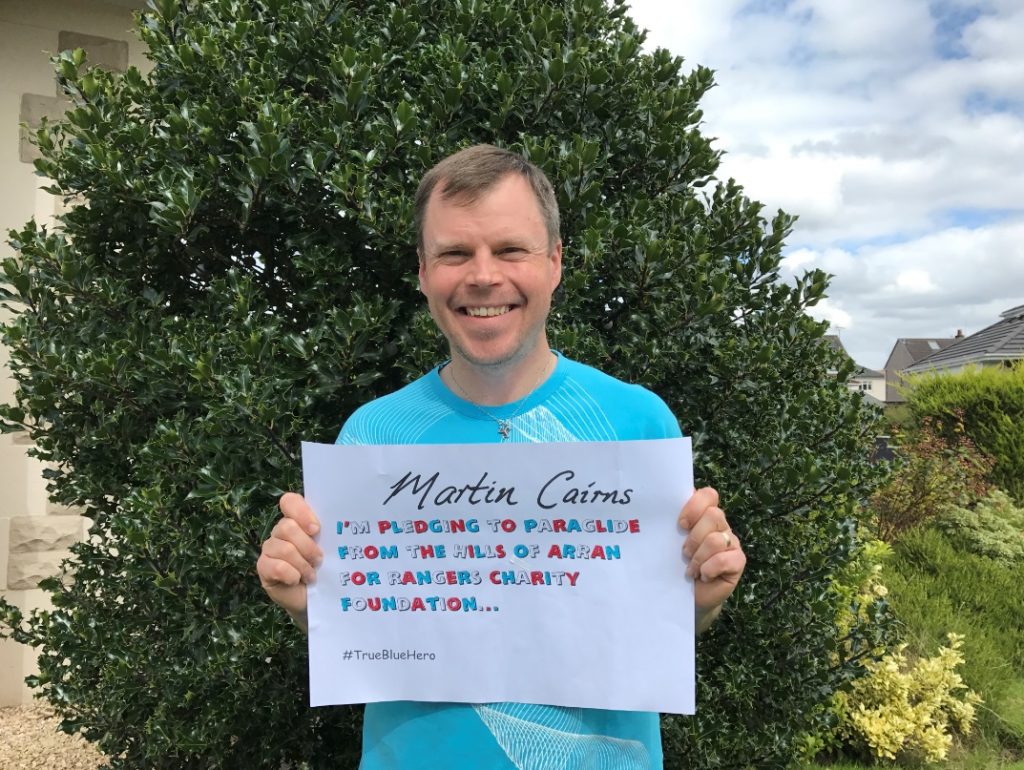 CLICK BELOW TO TAKE THE PLEDGE
"I pledge to become a True Blue Hero in Season 2017/18 and support my Foundation!"
Those who fulfil their Pledge will be invited to an amazing True Blue Hero reception at Ibrox where they will be honoured with a Rangers Charity Foundation medal and pin badge by a first team player.
Hundreds of fans have already taken the pledge by registering for events such as the Big Ibrox Sleepouts in November and December and many have already completed their challenge by taking part in the recent Rangers Charity Foundation Skydive or Great Scottish Run.
Daniel Candeias and Fábio Cardoso recently presented the latest True Blue Heroes with their medals and more exclusive receptions are planned for later in the season.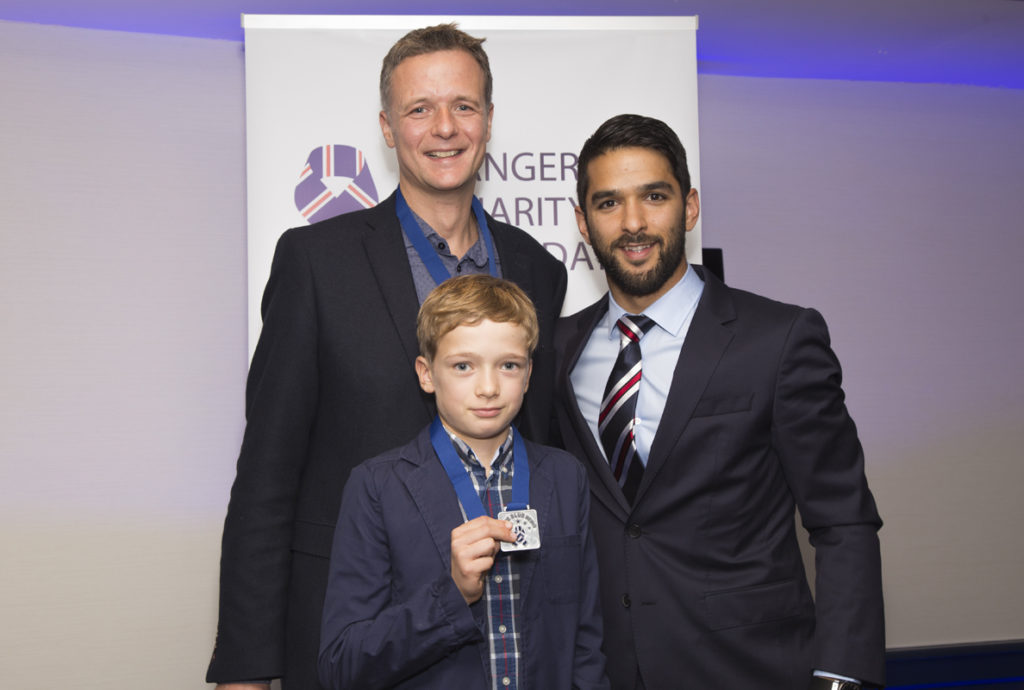 If you need some inspiration for something to do the Foundation has a list of events on its website that it is planning to run during the season including an Arran Cycle Challenge and Ibrox Fun Run. There are also numerous events organised by other organisations such as The Kiltwalk and Tough Mudder, which supporters can take part in and raise money for the Foundation.
Or if you'd prefer something a little different, why not dream up your own challenge? If you're more of a social butterfly than a gym bunny, you can even get your friends together and organise an event to fulfil your pledge.
You can take the pledge by signing up to one of the events on the Foundation's website, by clicking the link above or tweeting the Foundation @RFC_Charity. You can also take it in person at the charity's office at Ibrox's Argyle House or on a matchday at the Rangers Charity Foundation zone which will be situated on the Stadium's grounds at the home match against Kilmarnock on October 25.
If you are still not sure the best way for you to support the Foundation drop them an email at [email protected] and a member of staff will get in touch to offer you support.
Founded in 2002, the Rangers Charity Foundation exists to be a force for good on behalf of the Rangers Family and has donated over £4.6 million in cash and kind to a number of organisations since then.
Each season the Foundation raises money and awareness of a number of causes. This year its charity partners are Unicef UK, Scottish Autism, Simon Community Scotland, Glasgow City Mission, Glasgow Children's Hospital and its Armed Forces Partnership with Erskine, The Coming Home Centre in Govan, Erskine and AA Veterans Support in Northern Ireland.
The Foundation also delivers around 20 community programmes per season reaching over 5,000 people and last season fulfilled over 2500 requests for donations from fans looking to support other charities and causes close to their hearts.
For more information about the Rangers Charity Foundation visit its website at www.rangerscharity.org.uk.