ALL Rangers Supporters attending the match Sunday should be aware of the access routes to Ibrox as barriers will be placed at the away supporter section in the North West Corner of the stadium before and after the game.
Rangers fans will not be able to access the stadium footprint from Broomloan Road or traverse the barriers.  Please access the stadium footprint from Edmiston Drive, Harrison Drive or Mafeking Street.
Please note the Ticket Centre will be open from 9am and will close shortly after kick-off.  The Ticket Centre will not be open after the match.
Rangers Supporters will not have access to Broomloan Road – Coach and Bus Parking in streets other than Broomloan Road is not affected including Helen Street.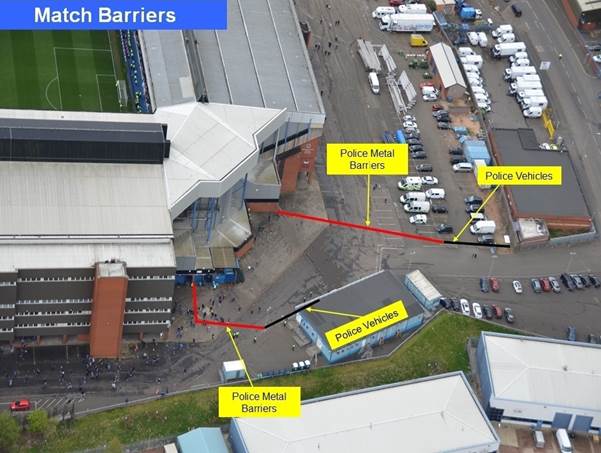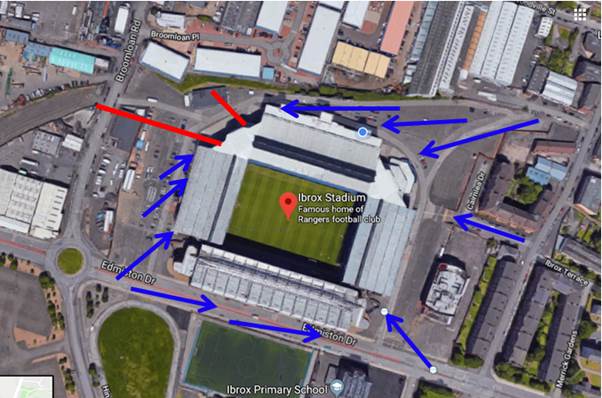 Post-Match
Due to the increase in traffic around the South East Corner of the Stadium on to Edmiston Drive it is advised that if supporters are meeting friends/family that they do so at the junction of Edmiston Drive and Copland Road rather than near the John Greig Statue as this will avoid congestion and aid supporters in leaving the stadium.
Additionally, those exiting Broomloan Rear and Sandy Jardine Rear please note that exits 7 & 8 will be closed after the match.