IT IS with great sadness that Rangers Football Club confirm the sudden passing of our long-standing Academy landlady Morag McNeill.
Morag was recruited by the late Sandy Jardine to provide host family accommodation to our young Academy players more than 10 years ago. Between signed players and trialists, Morag has had more than 100 young players stay with her in her Milngavie home during this period.
Morag was affectionately known to the players as 'mummy Morag' and, as much as any coach at the Academy, had a massive influence on shaping and guiding the lives of talented youngsters, many of whom have gone on to play for Rangers and also their countries.
Morag understood the values and traditions of Rangers and sought to instil these in the players who lived with her each and every day, contributing to us producing, not only good footballers, but importantly good people who understand what a privilege it is to play for Rangers.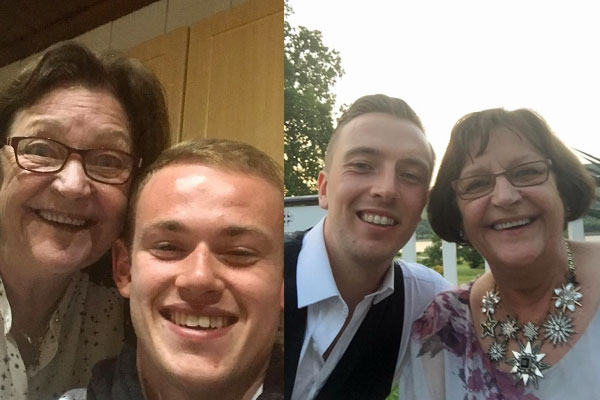 The above picture is of Morag at Danny Wilson's wedding and this weekend, following her passing, our on-loan striker, Zak Rudden (also pictured,) dedicated his winning goal in the Championship for Falkirk to Morag. Both pictures help illustrate the high esteem in which Morag was held by "her boys," as she used to call them.
The work Morag did for Rangers does not receive the public praise that others who work at the club may get but within the club she was a vital and highly-valued member of our team.
It is not just the players who will miss Morag but all of the staff and the parents of the lads she housed. Morag developed close bonds and many friendships and even those players who had left Morag's charge, with solid life skills to live on their own, would regularly return for a home-cooked meal, some great advice or simply to get their washing done.
Katy Lamont, who now looks after the welfare of the clubs first-team players, was for many years the Academy Player Liaison Executive and worked closest with Morag.
Katy said: "Morag's passing has hit us all hard. She did an unbelievable job 24/7 with our young players over many years and I know she was proud of the way she helped shape so many lives and careers.
"She was one of a kind and had a great, infectious personality and would greet all of her new Rangers players as if they were her own sons. Morag made a massive contribution to Rangers and was always available to help the club in any way she could at very short notice.
"Sandy Jardine used to talk regularly about how special a job Morag did for Rangers. We will all miss her dearly."
Head of Academy Craig Mulholland paid tribute by saying: "Morag was an incredible person who worked tirelessly for Rangers.
"She had a great ability to mother the players both with love and a stern telling off when required. She loved her work with Rangers and we loved having her as part of our team.
"There are so many funny stories of good times that involve Morag at the club and I know the players will always remember what she has done for them.
"Our thoughts at this time are with Morag's husband Lachie and her family, who have also played such a big part in looking after our young Rangers players for so long. It was a team effort but Morag was indeed a special lady."