FANS travelling to Gibraltar for the UEFA Europa League match against St Joseph's should read the following supporter advice ahead of the game.
MATCH INFO
17:55 KICK OFF LOCAL (16:55 UK)
TUESDAY 9 JULY 2019
VICTORIA STADIUM, GIBRALTAR
GETTING TO THE STADIUM
The Victoria Stadium is located in close proximity to both Gibraltar International Airport and the border. Both within walking distance.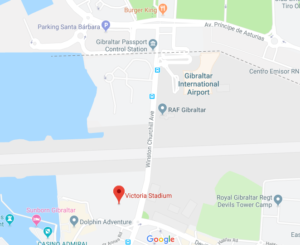 ENTERING THE STADIUM
Rangers Fans will be housed in the East Stand and shall use gates 3 & 4. This section has been allocated in its entirety to Rangers Supporters.
Turnstiles open from one and a half hours before kick off (16:25 Local Time).
Searches are to be expected. To reduce access time it is recommended that supporters avoid bringing bags in where possible.
Please endeavour to arrive as early as possible. We will have a full allocation in the East Stand and all help will be needed to aid access to the stadium. Waiting times at entry are to be expected.
Flags can be displayed trackside providing their content is acceptable under UEFA rules.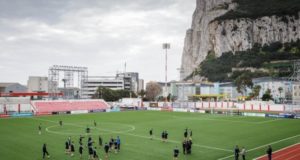 TICKET INFO
Please ensure that the barcode on your ticket is protected as only those that can be scanned will gain entry to the stadium. The tickets will only admit one supporter per ticket and we will be in no position to get admittance for any supporter in possession of a ticket that has been scanned multiple times.
TICKET COLLECTION IN GIBRALTAR
If you have not already collected your ticket from Rangers Ticket Centre prior to 3pm on Sunday 7 July, it will be made available at the Ticket Collection booth at Victoria Stadium, Gibraltar between 10am and 5pm on the day of the game.
Tickets must be collected in person and will only be issued on presentation of a form of official photographic ID; Travel Club membership card, passport or driving licence.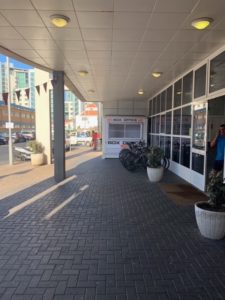 SUPPORTERS INFO
Please be aware that the Island Games are being held in Gibraltar and that the local restaurants and bars are expected to be extremely busy for the period Rangers Supporters will be in attendance.
Local Authorities have advised that Rangers Supporters should frequent the Ocean Village area which is a 5-minute walk from the Stadium.
Please note that the East stand is not covered and could be in direct sunlight which can be strong. Sun protection is strongly advised if this is the case.
CURRENCY
Sterling is the currency in Gibraltar. Bank of England issued notes and UK coins are accepted, and circulate mixed with locally issued notes and coins of the same value in pounds and pence.
Notes issued in Scotland or Northern Ireland are not usually accepted in Gibraltar, and Gibraltar issued notes and coins are not usually accepted in the UK.
Some businesses accept euros, although exchange rates may not necessarily be favourable. Change is normally given in Sterling. UK debit cards and all major credit cards are widely accepted in Gibraltar.
GOVERNMENT TRAVEL ADVICE
Please check out https://www.gov.uk/foreign-travel-advice/gibraltar for up to date travel advice from the UK Government.
FOLLOW WITH PRIDE
This match presents Rangers fans with another chance to prove again why they are the best.
We are all part of the one Rangers family and each one of us has a role to play in promoting Rangers as a modern, balanced and fair Club. It is important all fans, regardless of where they watch the match, believe they are ambassadors for their Club and it is their duty to help protect and enhance Rangers' reputation.  Those travelling abroad have the responsibility of representing Rangers.
This game will provide the perfect platform for the Club's image to be enhanced in the most positive manner.
It is the supporters who make Rangers. We are all delighted to be back competing in European competition. You all deserve it and you are Rangers so let's make sure we all Follow with Pride.
Please note:
Rangers are keen to ensure all supporters are aware of the European Competition rules regarding strict liability.  As with every match the club wish for supporters to excel in our roles as ambassadors for Rangers FC.  We are privileged to have the most loyal support in the world and are keen for our support to be celebrated for their passion for the team.
We Are Rangers.