GRAEME MURTY reckons his side didn't deserve to lose this evening's City of Glasgow Cup final at Parkhead.
Trailing 2-0 going into the latter stages, Glenn Middleton hit a stunning double to level matters before Celtic won the match deep in injury time.
Speaking to RangersTV, Murty said: "The guys know we can't give good tams a two goal head-start and expect it not to be a little bit frantic towards the end.
"I thought they showed fantastic character to get back in the game and could have won it, but in the end, we have lost to a goal which is an unbelievable finish from the guy.
"Congratulations to him and congratulations to our opponent, but we didn't deserve to lose.
"I thought we had some good control in the game, but the game was too long. We never really got them on transition and we didn't lock the game down and we were too deep at times.
"I told the boys that at half-time and they knew the answers anyway, and I thought in the second half, we were the only team which was going to go and win it.
"It was a fantastic goal from Glenn [Middleton] I have to say, but we had numerous opportunities to go and put the game to bed and didn't manage to do that.
"If you don't do that, you then get punished at the end.
"It is a good lesson and the guys will learn from that – it will hurt them right now and it hurts everyone at the club, but they need to learn that and improve that and hopefully, next time this game comes around, that won't be a problem."
Gers now have to lift themselves as they look to clinch the Reserve League title at Falkirk on Monday, and Murty added: "I don't have to [lift them]. They have done it themselves in there and they are hurting, they are angry and they are a wee bit upset as they should be.
"But, they want to make sure they go and win the league. That is good for me as a coach as I don't have to spend too much energy on picking them up.
"There are a few individuals in there that you have quiet word with, but you just have to make sure they are professional, they recover properly and they go through all of the routines we give them to get themselves ready for a big game on Monday and make sure we go maximise our opportunity in that game."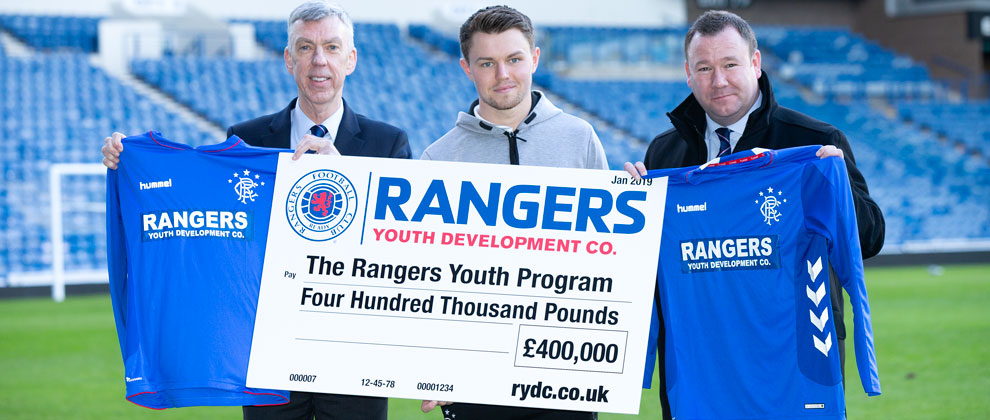 Since 2002, Rangers Youth Development Company profits have been directed to Rangers Football Club's youth programme – with almost £8 million provided to date.
And in January this year, Academy Head Craig Mulholland and youth graduate Glenn Middleton accepted an RYDC donation of £400,000.
For full details on RYDC's growing portfolio of products – the re-launched Rangers Pools, Rangers Lotto, Rising Stars, Scratchcards, Stadium Bricks and the Youth Members Club – visit www.rydc.co.uk or call 0141 427 4914.
The Rangers Youth Development Company has donated almost £8 million to the Rangers Academy since 2002.
One of their main revenue generators is Rangers Lotto – which costs just £1 to play, is one of the most successful products in RYDC's growing portfolio and fans have won cash prizes of £10 million since it was launched in 1994.
For full details on all their products – Rangers Lotto, Rangers Pools, Rising Stars, Scratchcards, Stadium Bricks and the Youth Members Club – visit www.rydc.co.uk or call 0141 427 4914.