SEASON 2018/19 has concluded and it has been another extremely positive campaign for the Rangers Youth Development Company.
Our continued commitment to the Rangers Academy was highlighted once again when we presented the fantastic sum of £400,000 to the club's youth programme in January with Academy chief Craig Mulholland and youth graduate Glenn Middleton accepting our annual donation on behalf of the club at a media event at Ibrox, meaning RYDC has now donated £825,000 in the past three seasons alone.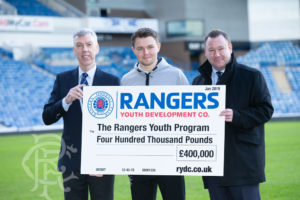 Since 2002, the Rangers Academy has received almost £8 million from RYDC, which really is an incredible amount of money and puts us up there with the main club sponsors over that period.
I know Craig, his staff and the club are extremely grateful for this level of RYDC support but it would not be possible without the generosity of the Rangers support who take part in our ever-growing portfolio of products on a weekly basis
On behalf of everyone at RYDC, I would like to thank our fantastic fanbase for backing us yet again and playing Rangers Lotto, buying Rising Stars tickets, Scratchcards and Stadium Bricks and signing up to our Youth Members Club.
RYDC has become a brand in its own right and I personally thank each and every fan, who has helped us grow year on year.
We are very proud of the work we do and we undoubtedly make a clear and positive difference to the Academy every season. We will continue to support the Academy next season and beyond and we will also expand our range of activities in 2019/20.
Our 'I Play For Rangers' Lotto campaign was a huge success and I would like to thank Ross McCrorie and Rangers Women's Manager Amy McDonald together with the many Women's Team players, long-term RYDC supporters Karen Watson and Cheryl Marshall and selected staff who were all photographed at Ibrox for our Women's campaign. It has been a great success plus we had some fun creating the campaign.
Your participation in such a high-profile RYDC campaign was greatly appreciated and we are already working on our new Rangers Lotto campaign for next season. It promises to be another success and therefore raises more valuable funds for our Academy.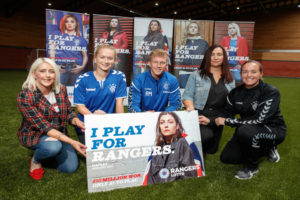 Looking ahead, I am delighted to confirm that very soon we will support youth football clubs – with £10,000 set aside from RYDC profits for this initiative.
Our new RYDC Youth Football programme will be launched before next season and we will donate football kits and equipment to local schools and boys clubs who can really benefit from our assistance.
I am sure there will be significant interest from youth football clubs seeking our help so we will consider applications for RYDC support during the summer and full details will be communicated in due course.
We were also delighted to re-launch Rangers Pools recently – in partnership with the Football Pools – and thanks go to youth coaches Peter Lovenkrands, Kevin Thomson and Gregory Vignal for assisting with our media launch and all supporters who have signed up to date.
Remember, all profits go towards the upkeep and maintenance of Ibrox and our first donation of £25,000 will go towards new scoreboards at the Stadium.
The Academy remains our focus though and we are delighted to work closely with Craig and his coaching team plus the youth players who generously give up their time to take part in our popular series of Twitter Q&A's with supporters.
Fans appreciated this direct contact with the stars of tomorrow, key youth staff and former players like Andy Little and Steven Smith plus Director of Football Mark Allen who kindly offered their support to RYDC this season. We thank them all for their time and we will continue with further Q&As in 2019/20 and beyond.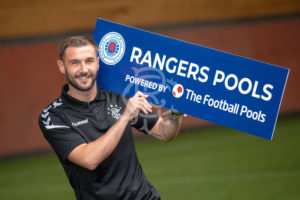 We all crave youth success and it was great to see the Academy team win the SFA Youth Cup and the prestigious Al Kass tournament in Qatar in 2019 – as Rangers became the first British club to lift the trophy.
We have also secured the Reserve league title, the under 18s title and qualification for next season's UEFA Youth League too.
RYDC is proud to play its part in the Academy success and it is heartening to see so many youth players like Stephen Kelly, Cammy Palmer, Serge Atakayi and Jordan Houston all featuring for Steven Gerrard's first-team this season.
Thank you to everyone who supported RYDC this season, which of course includes Managing Director Stewart Robertson and the Rangers Board for their continued backing.
We are already looking forward to building on our success next season. Thank you and I hope you all have a great summer.
Colin Stewart
Director of Operations
Rangers Youth Development Company