RYDC hosted a Twitter Q&A with Rangers Academy pair Lewis Mayo and Stephen Kelly this week and you can check out the highlights here.
The talented duo enjoyed positive loan spells at Partick Thistle and Ayr Utd in 2019/20 and have been keeping fit during lockdown by following Academy programmes.
Check out the best of their session…
Q – D.Macklon (Texas, USA) – To Lewis. Who do you regard as the toughest striker to play against in the game today?
LM – I would probably say Robert Lewandowski because he is such an all-rounder. He's athletic, clever with his movement and can score with both feet and his head.
Q – Tom – Hi guys! Firstly talk me through the fitness/training routines you are working to in lockdown.
LM – It feels like an extended off-season. Sports Science has been great with the programmes they have given us to keep us as match fit as possible for when football returns. There's a lot of power type running, home gym work, mobility routines and technical ball drills. I've had my share of long term injuries and it's a similar coping process in terms of staying patient to get ready for a return to football and working on the elements of your game that you can in the meantime.
SK – The training I have been doing has involved a mixture of running, gym work and some ball work. I normally work 2 days in a row then a rest day.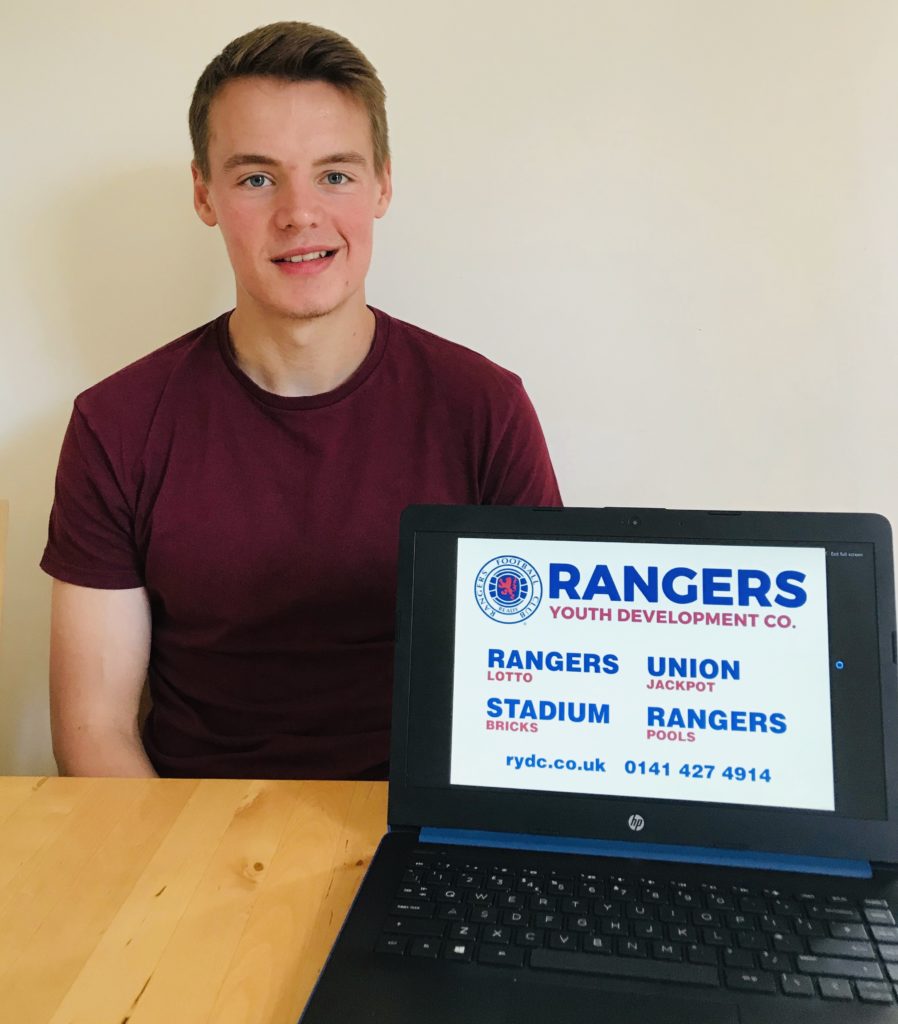 Q – Tom – Lewis, how did it feel to score at Ibrox v Oxford?
LM – I couldn't believe it – I never score! The main focus for me that day was to perform well and make the most of the opportunity to get on the pitch and play. The goal was a bonus. Scoring in front of where I used to sit as a boy was special and it was a great day for my family.
Q – Tom – Stephen, you scored a few for Ayr, what was your favourite?
SK – I enjoyed the free-kick vs Stranraer as it was my first professional goal but the winner late on against Partick Thistle is probably my favourite.
Q – ThisIsIbrox – Stephen, you've proven yourself to be an accomplished free-kick taker. What sort of drills you do on the training field to perfect your technique?
SK – I just practice the technique on the pitch, normally a few days before the game so that it is fresh.
Q – Scott Cameron – What's your plans for 20/21 when it happens, another loan spell to get regular games?
LM – Football is unpredictable at the best of times so hard to say. Loan moves can be great if they work out for playing regular competitive football so I would definitely be open to it yes. The best way to prepare is to be ready for any route in football in my opinion.
SK – Once the season starts back and we get back into the swing of things I will be able to have a clearer picture of what my plans will be, whether that is another loan or not.
Q – David Morrison – Is next season make or break in terms of whether you move on and what do you need to do to push your way into 1st team?
LM – Rangers is uniquely difficult to break into the first team due to the quality and experience of current players added to the performance expectations. To even be considered you have to try and show you can be better every day, which will best prepare you if you do get used within the squad. As I say a career in football is very unpredictable so I would never say anything is make or break.
SK – I think it definitely is an important season for my future but I am excited to see what happens over the next number of months, I have improved whilst been on loan so ideally, I hope that it will help bridge the gap to the first-team squad.
Q – Jagfox – Thanks for your service at Partick Thistle Lewis. What did you take from your shortened spell at Firhill and would you be happy to go on loan next season?
LM – I feel as though I gained a lot in the short spell that I had. As a young defensive player, I think the best lesson was coping with set pieces in the Championship as they are so important and nothing can fully prepare you for it. If I believe that it is the right step for me next then I would have no hesitations.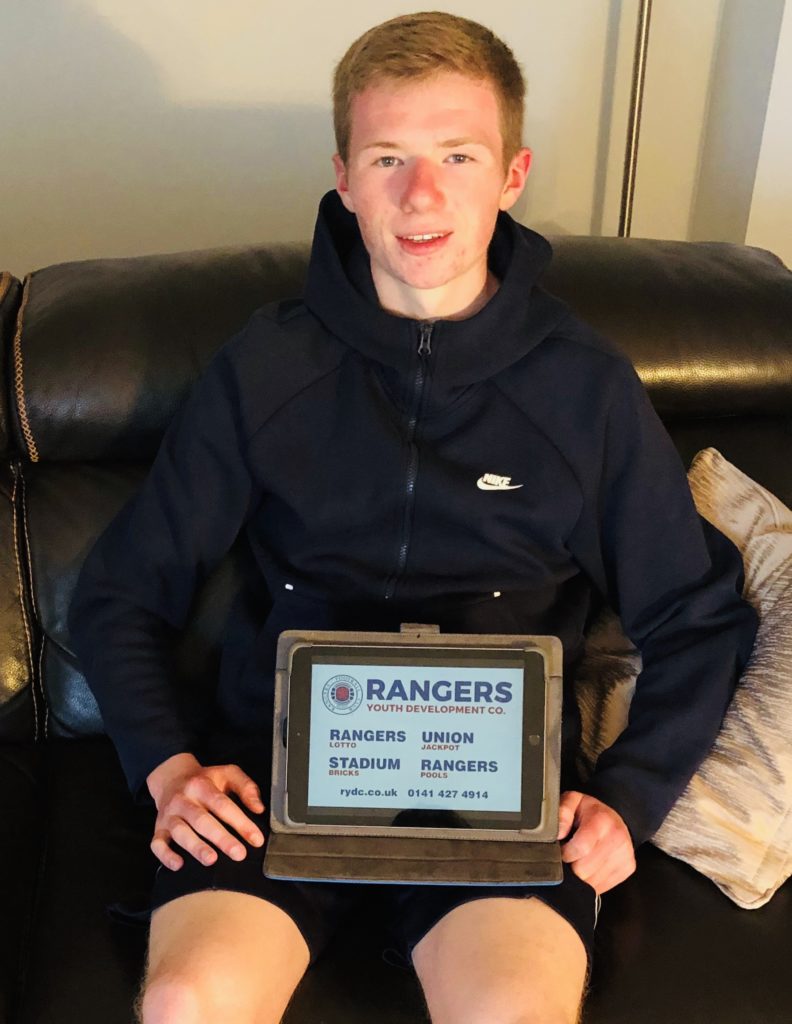 Q – Nick – You've both been fortunate enough to work under Ian McCall this season – how beneficial has his knowledge of what's required at Rangers been for you?
LM – Listening to him talk about the standards of the Rangers squad he was a part of is beneficial to a current young Rangers player. The games I played in for Partick were competitive, high-pressure games so playing under him in that environment should help prepare me for my career.
SK – I loved working under Ian McCall, he gave me a chance to play real football and was always on at me to be at my best at all times which is required to play at Rangers.
Q – Elsie – Hi you two. What have you been able to do that you couldn't do before the lockdown?
LM – I enjoy my food so I've been using the extra time to practice cooking and preparing new ideas for meals.
SK – I've been able to concentrate more on my diet as I have more time to do so and also a lot more time on the PlayStation!
Q – Jamie – Hello lads, how much of an influence has Steve Gerrard been on your career since he arrived?
LM – He is a great role model as a player and manager because of how competitive he is at the top level and what he demands of those around him. He was also a young player who came through the academy at his own club so he can guide us in that sense.
SK – I think the biggest thing from the manager and his staff since they came in was for me to improve physically and I feel I have done that and it has helped me succeed in a first-team environment.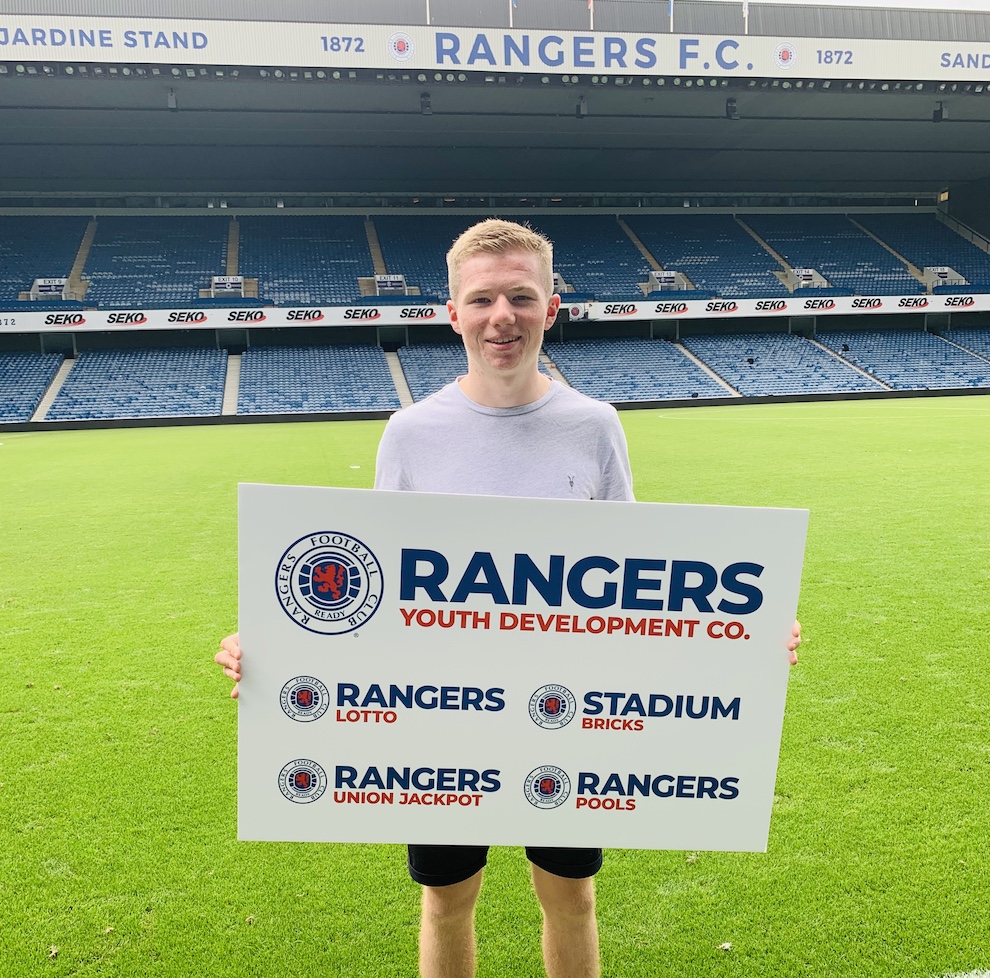 Q – Is there any senior players that have helped your development?
LM – All of the centre backs have been great to play alongside in training. Jermaine Defoe is another one who has been really good for me to go up against in training. He will talk to me about what I'm doing well and what I can do better.
SK – Scott Arfield helped me a lot when I was around the first-team at Rangers, and also Mark Kerr at Ayr Utd even though he is now the manager.
Q – What are you doing to stop boredom during lockdown?
LM – A lot of PS4. Trying to keep a routine with exercise and staying in touch with friends and family helps too.
SK – Lots of running and lots of PlayStation is about all I can manage!!
Q – 4LadshHadADream – With the current situation how are you keeping yourself fit and mentally prepared for restart despite it being unclear when that will be?
LM – Carrying out the programmes which we have been given by the club to stay match fit.
SK – Keeping fit is the easy part as we can train whenever we want really however it is challenging mentally given the length of time we have spent in lockdown. The club is there to support us though.
Q – What is your future personal aims both short & long term with the club?
LM – My short-term aim is to be ready to perform if given a chance to go on the pitch, my long-term aim is to hopefully have as many successful years as possible as a player as part of it all.
SK – Short term I would like to get back around the squad and see where that takes me, it's always been my goal to win trophies at Rangers!
Q – Favourite boxset on lockdown?
LM – I recently finished watching the Good Place. I enjoyed that.
SK – And Money Heist for box set. My favourite for a long time.
Q – Colin –  What's the 1st thing you are going to do when the Lockdown is lifted?
LM – Probably go into town for a scran.
SK – I will probably go to a nice restaurant once they are open and have dinner as it has been a while!
Q – What's your prime focus in the coming season?
LM – My prime focus is hopefully getting more experience of competitive football
SK –  My prime focus this season is to continue my development by playing games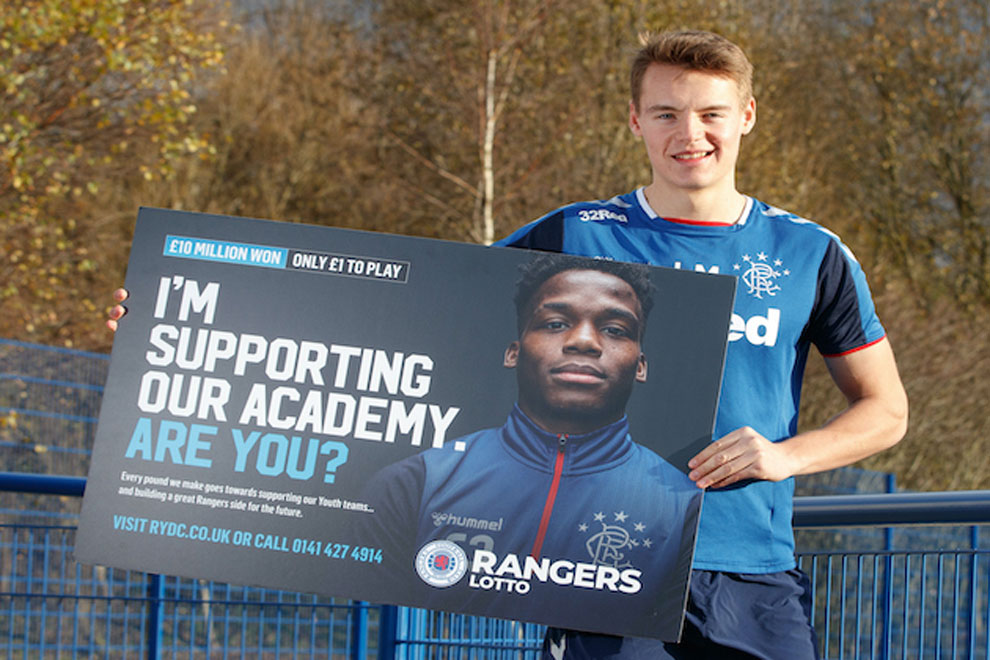 Q – Battle Fever Pod – How much of an influence is Steven Gerrard on the academy and is his presence felt amongst the Academy Squads
LM – Yes everyone is aware of the standards that are set, and that the first-team staff will always have an eye on the Academy games as well which can be opportunities for players to showcase themselves in.
SK – I think the standard around the Academy has risen since when the manager came in, his presence is also felt as an extra pressure for myself and all players to do as well as we can.
It's a difficult time for us all but RYDC will still continue to operate as well as possible during these unprecedented circumstances.
We hope you all stay safe, follow the Government advice and we wish you and your families well. We will have further Q&A's in the weeks ahead.
For full details on all RYDC products – Rangers Pools, Rangers Lotto, The Union Jackpot, Scratchcards, and Stadium Bricks – visit www.rydc.co.uk.