CAMMY PALMER is desperate to take his second chance at Glasgow Cup glory when Rangers face Celtic at Parkhead tomorrow.
Palmer, and many of his teammates, thought they had missed out on the chance of winning the historic competition when they were in the club's under-17 side, but a change in the rules to make it an under-20 tournament mean many have another opportunity.
Speaking ahead of the match, Palmer said: "We are all really excited. It's the kind of games we want to play in as young players, so we just want to get on that pitch now.
"There was disappointment a few years ago when I played at Ibrox, but we want to rectify that and get a trophy to our names.
"Everyone is confident. We have done really well in the league of late, and we beat them a couple of weeks ago which gives us the confidence to know we are capable."
Palmer has been buoyed by the positive comments of manager Steven Gerrard on the Academy in recent days, continuing: "With the first team securing second, it gives is hope there are opportunities out there, and since the manager has come in, he has proved he is willing to give young guys an opportunity.
"We just know if we perform well and we do well, he won't be afraid to put us in."
The current group of under-20s have been with the club for a number of years, and while there are many players with potential in that pool, the one thing they lack is a haul of medals – again something Palmer wants sorted tomorrow.
He added: "We have done well to get to finals, but never really gone that step further. I think a lot of us are really craving that success.
"Since the start of the season, it is something I have had my eye on, but we need to focus on the game first and go out and enjoy it."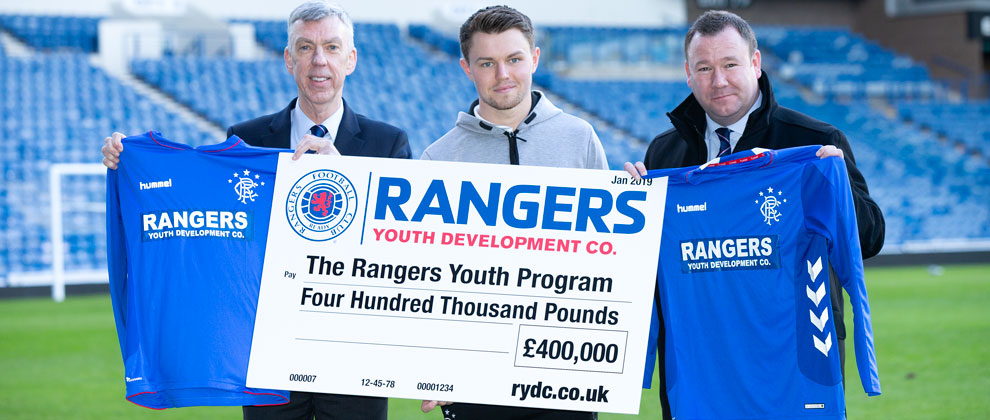 Since 2002, Rangers Youth Development Company profits have been directed to Rangers Football Club's youth programme – with almost £8 million provided to date.
And in January this year, Academy Head Craig Mulholland and youth graduate Glenn Middleton accepted an RYDC donation of £400,000.
For full details on RYDC's growing portfolio of products – the re-launched Rangers Pools, Rangers Lotto, Rising Stars, Scratchcards, Stadium Bricks and the Youth Members Club – visit www.rydc.co.uk or call 0141 427 4914.
The Rangers Youth Development Company has donated almost £8 million to the Rangers Academy since 2002.
One of their main revenue generators is Rangers Lotto – which costs just £1 to play, is one of the most successful products in RYDC's growing portfolio and fans have won cash prizes of £10 million since it was launched in 1994.
For full details on all their products – Rangers Lotto, Rangers Pools, Rising Stars, Scratchcards, Stadium Bricks and the Youth Members Club – visit www.rydc.co.uk or call 0141 427 4914.