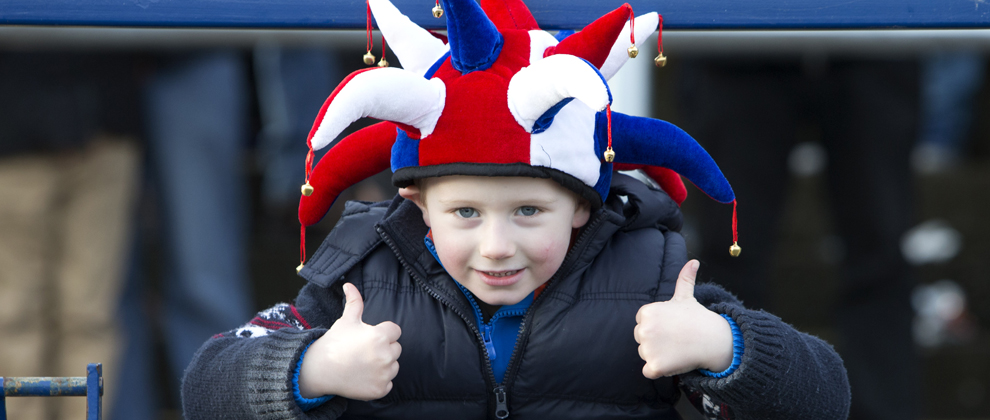 What is a Rangers Readycard, and how can I be issued one?
The Readycard is similar to a season ticket Smartcard and it allows access to single matches for any of our first team home games (excluding Celtic games and the Bar 72 areas). You can purchase matches via the standard sales channels using the Rangers number printed on the Readycard (online, the Ticket Hotline or at the Ticket Centre)
Instead of receiving paper match tickets, your match ticket will be loaded onto your Readycard. Please note that should you purchase more than one ticket for the match (additional tickets) you will be sent paper tickets in the post for use on matchday. You will also receive a sales confirmation email which will notify you of the seat details.
If you would like to be issued with a Readycard please contact Supporters Services on 0371 702 1972.
What are the benefits of a Readycard?
When you purchase a match ticket using a Readycard, your card is activated instantly regardless of sales point. You don't have to wait for tickets to arrive in the post and avoid waiting in queues when purchasing any last minute tickets.
How do I buy a ticket using my Readycard?
When purchasing tickets via any of our sales channels, you must use your unique Rangers number which is printed on the front of your Readycard. This number must be quoted when purchasing a ticket to ensure the Readycard is activated.
Only one ticket can be activated on your Readycard, any additional tickets purchased will be printed as paper tickets.
How do I know if my Readycard has been activated for a game?
When purchasing tickets a confirmation email will be sent automatically after each sale. Your Readycard has been activated for any seats which are indicated by an (*) asterisk on the confirmation email.
I have lost my Readycard, what should I do?
In the event that your Readycard is lost or stolen; please contact Supporters Services on 0371 702 1972. Your Readycard will then be deactivated and a replacement issued.  The new card will be automatically activated for any games for which the original card was valid. Alternatively, if you have forgotten your Readycard you can obtain a paper re-print of the ticket from the Ticket Centre.