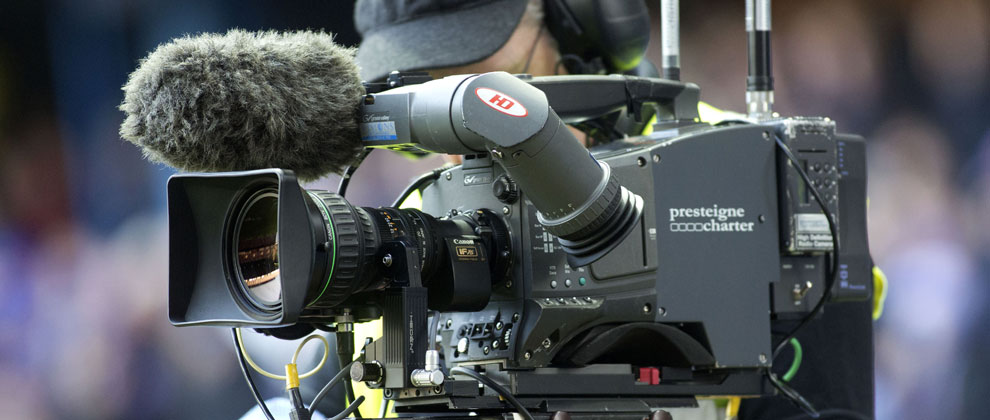 RangersTV Help
Welcome to Rangers TV help. Use the guide below to find information about the service and how to solve problems as well as answers to our most frequently asked questions (FAQ's). There is a useful topic list on the right hand side.
If you need further assistance, you can contact our help team by sending and email to [email protected]. Please check the FAQ's before sending an email as your question may already be answered.
You can find more detailed advice on specific issues here:
WHY CAN'T I WATCH EUROPA LEAGUE MATCHES LIVE ON RANGERSTV?
UEFA sells all Europa League matches on a collective basis in each relevant territory. Club channels are granted delayed rights only, with matches typically being available from midnight CET or local time if later. Details of each Europa League Group stage fixture will be made available on www.rangers.co.uk ahead of the match in question.
WHY CAN'T I SEE THE LIVE GAME IN THE UK?
Rights agreements mean that live SPFL Premiership and League Cup games, and Scottish Cup matches, are only available to fans outside of the UK.
As a result of these rights agreements we must block all users within the UK and Republic of Ireland. We use geo-blocking to do this.
On Demand games (full games sometimes known as as-live) are available to fans within the UK, usually from midnight on the day of the game.
On occasions Rangers will have UK rights as well as overseas rights. Sometimes rights agreements will mean we will have UK rights but not overseas rights.
These variances will only apply to certain games and will be publicised in advance of the fixture on www.rangers.co.uk.
I'M NOT IN THE UK BUT I CAN'T SEE THE MATCH?
If you are outside of the UK but receive a message saying you are not, this is usually because you may be using a company internet service that directs back to the UK which means the geo-blocking will pick up the UK IP address.
You will need to talk to your company to resolve this or use a local ISP. You can find out your IP address using sites such as: www.whatismyip.com.
Sometimes even though you are accessing from outside the UK, it's possible you may see a message saying you cannot access the live game and this could be because your computer is on a UK-based network, or is routed via the UK (sometimes the case with work connections if your employer is UK-based).
Some programs, such as web accelerators, can cause your IP address to appear as if it is within the UK. You can find out your IP address using sites such as www.whatismyip.com.
If RangersTV does not recognise your IP address at all, then you won't be able to stream live games.
Occasionally it may simply be a network error, so it's worth closing your browser or router and reopening as a new IP address is allocated which may be UK-based.
Our Geo-IP technology system recognises IP addresses provided by internet service providers (ISPs). If RangersTV doesn't recognise your address, you must contact your ISP as they alone can register your address.
If your ISP has registered with the appropriate databases, our servers are updated on a regular basis so you will have to wait until the next refresh to gain access.
LOGGING IN
You can reset your username and password here. You will need access to the email address you used to sign up to RangersTV.
DO I NEED SPECIAL SOFTWARE?
You willneed to enable Javascript. See below to find out how to do this on your machine.
RangersTV will work on a Mac or a PC (Windows or Linux), iOS devices and Android phones and tablets.
HOW DO I ENABLE JAVASCRIPT?
JavaScript is software that helps RangersTV work with your computer and other devices such as games consoles Windows XP, Vista & 7.
Internet Explorer
Go to Tools then Internet Options
Click on the Security tab
Click on Custom Level
Scroll down until you see a section labelled Scripting
Under Active Scripting, select Enable and click OK
Mozilla Firefox
Go to Firefox
Click on Preferences
Click on the Content tab
Make sure there is a tick in the box next to Enable JavaScript
Close Preferences
Safari
Go to Safari
Click on Preferences
Click on the Security tab
Make sure there is a tick in the box next to Enable JavaScript
Close Preferences
PlayStation 3
If you get told to enable JavaScript, please ensure that you have the latest PS3 updates applied.
WHY DOES THE VIDEO PLAYER SHOW A SPINNING CIRCLE OR NOT PLAY SMOOTHLY?
If your network connection is not consistent, you may experience problems connecting – the video will pause and a circle will spin on your screen.
You can check your connection speed by using www.broadbandspeedchecker.co.uk and if you live outside the UK you can check you speed here www.dslreports.com/speedtest?more=1
Changing the quality
RangersTV should detect your connection speed and give you the optimal rate. However, you can change the automatic connection speed by clicking the patterned box at the bottom of the video screen to High, Medium or Low.
Network traffic and security
Check that your connection is not being shared with others that may be downloading or uploading files. Network traffic may also build at certain types of day, so you may wish to try later. Also make sure that no-one else in your household is using the network at the same time.
Some security programs, firewalls or routers may block your access to the Player. This may mean that you always see the loading screen, with a spinning circle in the middle of where the video should be. Please check your computer's settings to ensure that it is not blocking the RangersTV Player or Flash.
Video Cards
If your computer or video card is not powerful enough, or if you don't have enough memory (RAM), the video could stick.
Other Applications And Programs
If you are running too many other programs, try closing down the other applications. Computers can sometimes be busy with the process of updating software. These processes are designed to run in the background (sometimes invisibly to the user) but can still use up resources such as broadband bandwidth and computer power. It's a good idea to make sure these updates are not running while trying to watch streaming video.
So what else can I do?
Check your internet package. You could consider upgrading your broadband internet package if you regularly experience difficulties. Call your Internet Service Provider (ISP). if you are using the service inside business premises, check with your computer administrator. Firewalls and traffic restrictions (eg. to prevent streaming) may be in place.
ALL I HEAR IS AUDIO BUT NO VIDEO
If this happens please do a complete refresh of the browser page – this can be done by holding in CTRL and pressing the F5 key.
WHY AM I ASKED FOR A COOKIE?
We use cookies so that we can recognise your username and password and so that we know that you can view the programmes.
If you are asked, you will need to accept cookies.
I AM REGISTERED BUT I AM NOT ABLE TO WATCH ANYTHING
Once you have registered you need to log-in using your username and password. You only need to register once. Once you have your username and password simply log-in each time you want to use the service.
Sometimes you may have registered more than once – so check your username and password because each registration will match a unique username and password.
DOES IT MATTER WHERE I BOUGHT THE MATCH?
No. You can buy a game or subscribe in anticipation of a trip abroad and still watch the matches when you are away. We test your location whenever you try to watch. If you live overseas and are returning to the UK, you will not be able to watch a live game while you are in the UK.
PAYMENT
Rangers TV uses Worldpay for its transactions. After you have paid you will receive confirmation from Worldpay.
You can cancel payments at any time either by contacting [email protected] or by contacting Worldpay with the username that Worldpay provided. (This is a different log in to your RangersTV log in)
How much is it in my currency?
See our full pricing information page here. All $ prices quoted are US$.
How fast do payments go through?
We aim for payments to go through immediately, however payments do depend on Banks' or Building Society's time frames. To be absolutely sure to view a match, make sure you purchase it well before kick off.
How can I change my bank details?
For security reasons, we (at RangersTV) don't have direct access to your bank details. So, we can't change it for you.
What you'll need to do is:
Cancel the existing subscription (if you have your original confirmation mail, you'll have a worldpay password) – OR we can do this easily for you if you contact support
Start a new one – do this at the subscribe page
Am I due a refund?