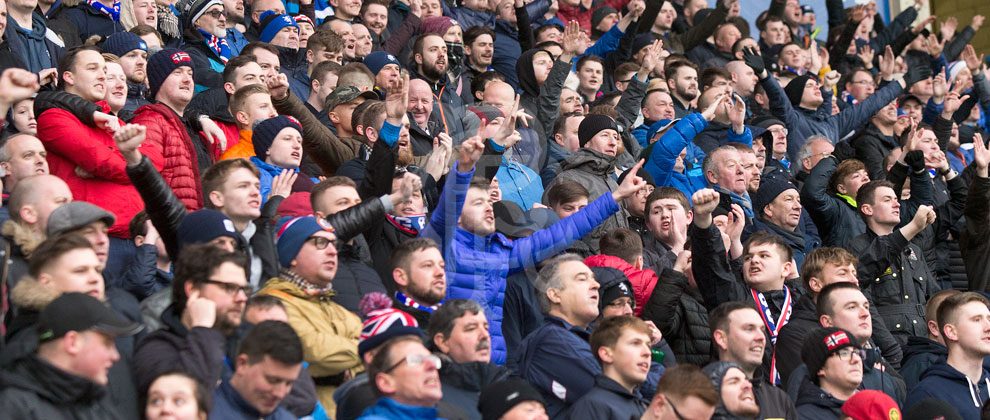 What is the value Season Ticket and where is it?
A value Season Ticket is available in selected areas of CD7 and is priced at an affordable £352 for an adult.
What methods of payment are available?
Season Tickets can be paid in full using cash, cheque, credit/debit card, 4 monthly credit/debit card instalments with Rangers or 4-10 monthly instalments with Zebra Finance.
Are fees involved?
Online purchases incur a booking fee of £3 per Season Ticket.  Ticket Hotline purchases incur a £5 charge per Season Ticket. A £10 charge is applied to Rangers 4 monthly instalments, payable with the first instalment.
Debit card, cheque or cash payments made at the Ticket Centre do not incur fees.
How do I apply for the Rangers 4 instalment plan?
Apply by calling the Ticket Hotline on 0871 702 1972.
Can I pay for my Season Ticket over a longer period of time?
Yes, subject to approval, you can pay up to 10 months using Zebra Finance, available online only.
Are fees applied to the 10 month Zebra Finance option?
Yes, a 4% arrangement fee is applied to 4 monthly instalments and a 7.5% arrangement fee is applied to10 monthly instalments.
How do I apply?
Apply online at www.rangers.co.uk, selecting Zebra Finance as a payment option.
What happens if I default on a payment?
Once approved, full terms and conditions of your finance agreement will be sent to you by Zebra Finance.
How do I contact Zebra Finance?
Telephone 01332 680 400 Email: [email protected]
Will paying by Zebra Finance effect my seat transfer request?
Supporters who pay their Season Ticket by Zebra Finance are unable to move to a less expensive seat until the finance is paid in full. You are permitted to move to a more expensive seat where the difference in price must be paid in full to Rangers by other means.
I have an outstanding balance on my Season Ticket, how can I pay this?
Clear an outstanding balance by calling 0371 702 1972 or by visiting the Ticket Centre. Zebra Finance can be reached on 01332 680 400 in connection with overdue payments
Are there any charges associated with an outstanding balance?
Late Season Ticket instalments incur a fee of £20.
What happens if I don't pay an outstanding balance?
Should you fail to settle an overdue instalment, your smartcard will be deactivated and could later result in cancellation of your Season Ticket.