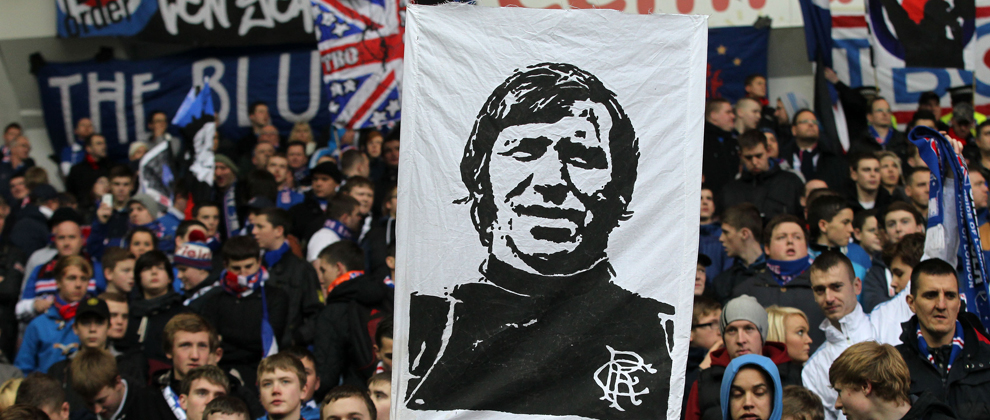 What is the Continuous credit card scheme?
The Continuous credit card scheme allows Season ticket holders to sign up in advance for games that are not included in their Season ticket.
Available schemes are All Non Season Ticket Home games, Priority for Semi-Finals, Finals, Friendlies and Away Matches. (terms and conditions apply)
How can I join this scheme?
Applications can be made using your season ticket renewal form.  Available schemes are; all non-season ticket home games, semi-finals and finals priority* and the away game scheme. Deadline dates apply for scheme enrolments each season and can be checked by clicking here.
*must be signed up to all non-season home games to qualify for entry to the semi-finals and finals priority scheme.
How can I pay for these games?
You can pay for tickets using any Visa or MasterCard credit or debit card (please note that due to banking requirements it is only permitted to take unspecified amounts at unspecified times using a credit card, Switch Maestro is not accepted).
How can I amend my payment details?
Any changes to payment details can be made in writing or by clicking here. Please note that when update your card details, you must update all schemes individually. Updating just one scheme will not automatically update any others you have, and may result in failed payments.
Why have I been allocated a Cup away match when I only wanted to attend League matches?
The Away match scheme option includes all 1st Team Away matches in all competitions; The Betfred Cup and Scottish Cup.  Exclusions are European away and Semi-final & Finals.
I can't attend a game that I have signed up for, what do I do?
Cancellation of single home games is not permitted, however it is possible to cancel your participation in the scheme option for the rest of the season. Any dependent options will also be withdrawn. A maximum of two away games can be cancelled.  All requests must be made prior to the payment date in writing or by email to [email protected].
When will payment be taken?
Where possible, we will notify Season Ticket holders of prices and payment dates at least 14 days prior to the match. Advance notice is often affected by the period of time between rounds in any given Cup competition. Notifications will be given on the Rangers website at rangers.co.uk
Why do I need to advise you if my expiry date changes?
The number on each credit card is unique and its validity is checked by in-built software. With most credit card companies the expiry date check is included in the software, and if the date is invalid or has expired the payment will be rejected.
What happens if I don't have sufficient funds when the payment is taken?
Where possible we will notify you by email in connection with any failed payment. Failed payments will result in non-entry to the game and are subject to an administration charge of £10. Failure to resolve payment will result in exclusion from the scheme for the rest of the season.
I have an outstanding balance, how can I pay this?
To clear an outstanding balance call 0371 702 1972 or visit the Ticket Centre.
What happens if I don't pay an outstanding balance?
If you do not settle an outstanding balance, you will be removed from the associated scheme(s). The match ticket will be re-allocated and/or smartcard will be de-activated.
I have been removed from the scheme, can I re-apply next season?
Removal from a scheme in the current season will not prevent you from subscribing in future seasons.
How will I receive my tickets for away games?
Your tickets will be mailed out, however, Rangers Football Club will NOT be held responsible for tickets lost in the post. Supporters are encouraged to use the Special Delivery™ Next Day at a cost of £7.00 per ticket – click here, call 0371 702 1972, or visit the Ticket Centre. To have tickets held for collection at Rangers Ticket Centre please email [email protected] including your Rangers number and confirm which scheme/s you would like the tickets to be held for.
Why is my ticket for away games priced different from my Season Ticket level?
Tickets for away matches are allocated and charged based on the date of birth of the Season Ticket holder and the ticketing prices and sales levels of the Host Club.
Can I sit beside my friends and family at Away games?
Yes, you can register up to 4 other friends and family to make sure you're allocated consecutive seats at the same games, subject to availability. This can be done here, or by calling 0371 702 1972 or visiting Rangers Ticket Centre.
What impact does being in a group with family and friends have on my allocation?
Should your group be formed at the beginning of the Season then there will be no impact on the allocation of tickets your group will receive. If your group is amended at any time after the first ballot has been performed the group will be allocated tickets based on the supporter/s in the group with the most allocated tickets.
Replacement away match tickets
If you have lost your away match ticket or it has not arrived with you in the post by the last working day prior to the fixture date, please call the Ticket Office on 0371 701 1972. Lines are open from Monday, Tuesday, Thursday and Friday, 9am – 5pm,Wednesday 10am – 6pm. Saturday 9am – 12:30.There is no guarantee that replacement tickets will be issued as providing replacements for away games is at the discretion of the Club involved.
On the occasions when they are issued, replacement tickets will be held for collection on matchday at the host club's stadium. Collection points and times will be confirmed by the operator at the time of your call to the Ticket Office.
Please note that replacement match tickets can only be collected by the named member on production of photographic identification. Tickets cannot be collected by a third party.
How many supporters are on the Away Scheme?
In Season 18/19 there were 12,486 Season Ticket holders in the Away scheme.
How are tickets allocated on the Away scheme?
Tickets are generally balloted on a game by game basis when the Club receives confirmation from all away Clubs of our ticket allocations. Once this is known supporters will be updated with their full allocation for the remainder of the season until the League split and then again after this time where applicable. Each supporter is balloted a ticket until all supporters within the scheme have been given one ticket, thereafter the balloting process starts again at the beginning and supporters are given a second ticket.
This system continues until all games have been allocated. Please note that if you have been allocated a Grade A (Celtic) or Grade B (Aberdeen, Hibernian and Hearts) ticket then you will not receive another Grade A or B ticket until everyone else within the Away scheme has been allocated one of these tickets. Please note that this process may cross over for several seasons due to the small allocation of tickets we receive from these Clubs.