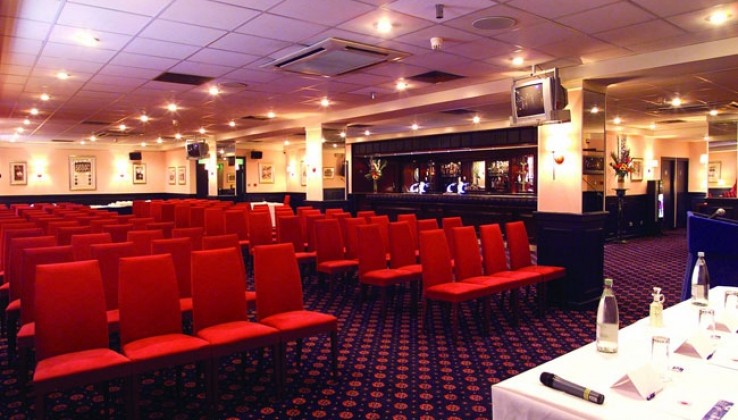 All of the suites in the Bill Struth Main Stand are are easily accessible from the grand and impressive marble reception.
For larger events, we can provide you with your own registration desk in the reception area, where you can display your marketing materials and personally greet your guests with a warm welcome.
At Argyle House, both the Morton & Symon Suites are situated conveniently close to the restaurant, where delegates can choose to dine by prior arrangement. The Ibrox Suite in the Govan Stand, is the largest at Ibrox, famous for it's sweeping panoramic views of the pitch and with it's own street level entrance.
Few venues can offer the breakout and additional catering room space that Ibrox has available, all within easy reach of the main plenary. With lift and stair access to all floors, coordinating multi-room events is effortless.
Bill Struth Main Stand Suites & Capacities
| | Theatre | Cabaret | B/room |
| --- | --- | --- | --- |
| Cooper Suite | 100 | 50 | 40 |
| The Members Lounge | 40 | N/A | 28 |
| Club Deck Boxes | 25 | 16 | 12 |
| Woodburn Room | 30 | 16 | 16 |
| Meiklejohn Room | 20 | 8 | 12 |
Argyle House & Govan Stand Suites & Capacities
| | Theatre | Cabaret | B/room |
| --- | --- | --- | --- |
| The Morton Lounge | 100 | 50 | 28 |
| The Symon Lounge | 100 | 50 | 28 |
| Ibrox Suite | 200 | 120 | 40 |
To make a booking or to contact the conference office with an enquiry, please contact: Conference & Banqueting Sales on 0141 580 8996 or email  [email protected]