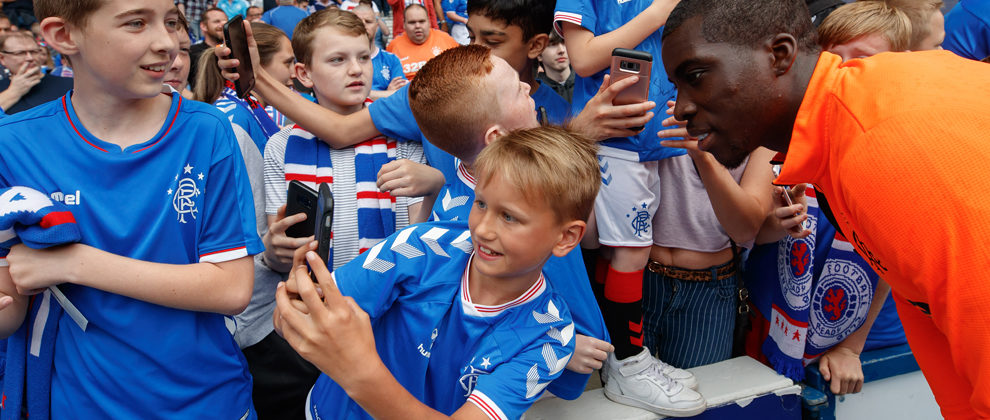 If you are ever worried about a child or young person or feel that you need some support, advice or information, it is important to be aware of some of the various agencies and organisations that are available.
For all matters relating to concerns about the wellbeing of a child or the conduct of an adult towards a child within our club, please contact Arlene Sinclair, Child Wellbeing and Protection Officer – [email protected] / 07545059463
This page provides the contact details for some of those agencies. More relavent information can be found within our Children & Young People Section.
CEOP
CEOP helps any child or young person under the age of 18 who is being pressured, forced or tricked into taking part in sexual activity of any kind.
This can be something that has taken place either online or in 'the real world', or both. The CEOP Safety Centre has clear information and advice on what can be reported to CEOP, the reporting process and what will happen if you do decide to make a report.
You can visit the CEOP Safety Centre and make a report directly to CEOP by clicking the Click CEOP button.
If you are experiencing online bullying or something else online has worried you please speak to an adult you trust, or you can talk to Childline at any time on 0800 1111 or at www.childline.org.uk.

CHILDLINE
Childline is a free, private and confidential service where a child or young person can talk about anything that is causing them to worry.
If you need some help, you can contact them online or on the phone (use the link to access their Contact Us page HERE
PARENTLINE
Parents and carers sometimes need a little help; in times of crisis or simply day to day. Whatever it is that affects your family, you can talk it over with them. Call free on 08000 28 22 33 or click HERE
POLICE SCOTLAND
Police Scotland's purpose is to improve the safety and wellbeing of people, places and communities in Scotland. If you feel that a child has been harmed or is at risk of harm, contact them for advice or support. Emergency 999 non-emergency 101
SCOTTISH FA
The Scottish FA wants football to be a fun, safe and inclusive activity for children and young people. Regardless of age, gender, ability, ethnicity, location or ambition to play, our goal is to ensure every child has a positive experience of football. Use the link to find more information and contact details HERE
OTHER USEFUL AGENCIES