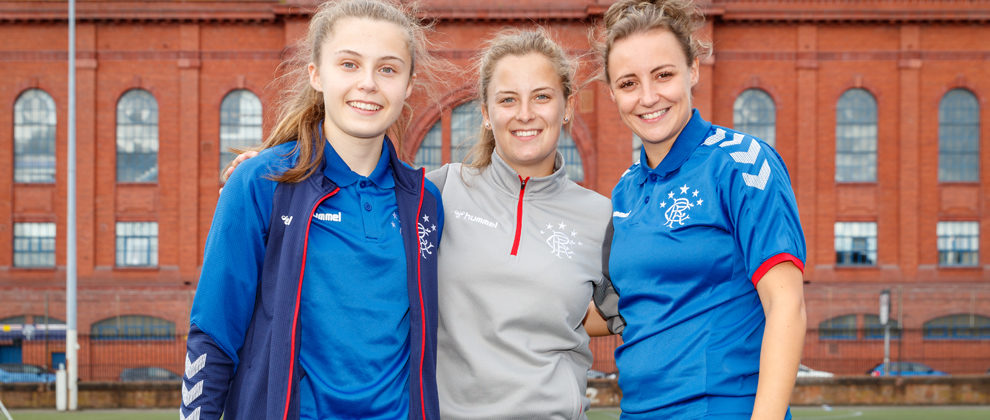 Safeguarding practices in child wellbeing and protection will ensure our playing environment and activity is safe; contributing to a child's positive wellbeing as well as a better experience when participating in football.
Our safeguards are a combination of best practice to support children and young people and the adults working with them; to minimise risks identified through previous experience and through risk assessment. We must recognise that it is everyone's responsibility to promote the safeguards across the club and the game in Scotland.
Our safeguards are closely linked and influenced by Children 1st and sportscotland 'Standards for Child Wellbeing & Protection in Sport':
The Child
Standard 1- Every child is respected without discrimination
Standard 2- Every child's wellbeing is promoted, supported and safeguarded
Standard 3- Every child is protected from abuse when taking part in our sport
Standard 4- Every child has a say in our sport
The Adults
Standard 5- Volunteers and staff working with children have been through a suitable appointment and selection process and are considered appropriate to work with children
Standard 6- Volunteers and staff working with children are well supported to deliver our sport, whilst ensuring that children's rights are respected
The sports organisation (Rangers Football Club)
Standard 7- The club is managed well and is accountable for keeping children safe in football
Standard 8- The club evaluates how it safeguards children and makes improvements where necessary
More information about these Standards can be found HERE
The safeguards in place at the club can be found within the Rangers FC Handbook. They can be found on pages 22 – 37 inclusive. HERE.
NEWS
News: Scotland becomes the first country in the UK to ban smacking
The proposed smacking ban bill was backed overwhelmingly in Scottish Parliament and will now make it a criminal offence for parents to smack their children. Scotland is the 58th country in the world to do so; affording our children the same protection from assault as adults when it comes into force.
The Scottish Government openly stated in 2014 that they 'want Scotland to be the best place in the world to grow up' – this move demonstrates another step toward that goal.
News: The Scottish FA Strategic Plan
The Scottish FA publishes its five-year Child Wellbeing and Protection Strategy – a key recommendation of the Independent Review of Sexual Abuse in Scottish Football and a demonstration of the collaboration and commitment by the Scottish FA, Member clubs and National Affiliated Associations to ensure we provide the opportunity for children and young people to gain a positive experience from taking part in football.
The Strategy can be found HERE
News: The Interim Report of the Independent Review of Sexual Abuse in Scottish Football
The Scottish FA commissioned an independent review of non-recent sexual abuse allegations in Scottish football in early 2017, after revelations came to light of alleged instances on non-recent abuse. The review was commissioned after discussion with Police Scotland, Scottish Government and other relevant authorities.
The Interim Report culminates in a series of recommendations for Scottish FA and all involved in Scottish football to consider and implement in order to ensure lessons are learned from the past and provide the safest environment possible for children and young people.
Rangers FC fully accept their responsibility to implement those recommendations directly related to us as a club and to ensure alignment of those actions across the game.
The Interim Report can be found HERE The Final Report will be published upon conclusion of the ongoing criminal cases.